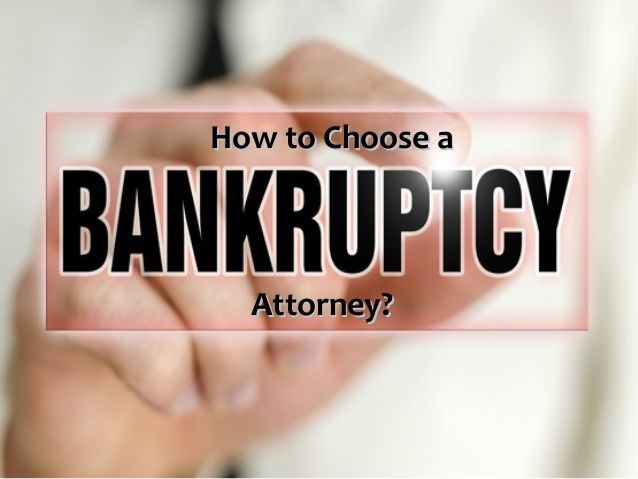 I'm often asked are there specific things a client should be looking for when thinking of hiring a Chattanooga attorney.
What are the questions they should  ask?
How do they know they're  note getting ripped off on fees yet ate the same time get a quality attorney?
There are tons of ways out there to find a lawyer for bankruptcy. You can simply "google attorney for bankruptcy" and see what comes up, or go to bankruptcy legal specific sites, such as nacba.org
No matter what you will have an element of faith and luck involved in such a selection, but there are things you can and should do to ensure you find an attorney that fits your specific needs.
I hear for people all the time after they have started the bankruptcy process, and one of the most repeated comments are that their attorney did not do something properly, or did not communicate with them, or otherwise just messed things up because they didn't know what they were doing.
Majority of time they were things beyond the attorney's control, but many times it was purely inexperience or bad lawyering on the part of the attorney, which is scary because it can lead to the client losing assets (such as their home) or losing their discharge, or worse.
These situations can be eliminated if attention is paid to certain criteria when selecting your attorney.
What to Look for When Hiring an Attorney for Bankruptcy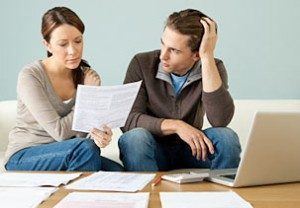 Making a List of Good Attorneys 
The best way to find attorneys in Chattanooga is to use the web. This saves time on cold calls. You can also work via referrals, as you may know someone who worked with a particularly good lawyer. How many Chattanooga attorneys should you consider? There is no big rule on how many you can choose, but 3-5 in your initial list is good, as you from there you can focus on the following.
Initial Queries to Chattanooga Attorneys that Specializes in or Regularly Practices Bankruptcy Law
Once you have that list, you want to start making phone calls and sending emails, whichever is easier for you. You should confirm the attorney specializes in bankruptcy, knows Bankruptcy is a specialized and complex area of the law. Attorneys who do not regularly practice bankruptcy law may not foresee all of the potential pitfalls surrounding your case. This can result in your case getting dismissed, being forced to attend more hearings, or even losing your properties and assets.
When choosing an attorney, make sure to look for one who specializes in or devotes a significant portion of his or her practice to bankruptcy. For example, it is usually not a good idea to have your family or estate planning attorney handle your bankruptcy unless it is an area he or she normally practices.
Inquiring on Workload
You should also query the attorney on how much work they have, as well as who you will be working with directly. You don't want to be one of 100 clients for one or two attorneys in a firm. You could ask them if they are overloaded, but just ask how much time they have to spend with you. 
Charges Reasonable Fees
Just as important as workload is affordability. Since not all Chattanooga attorneys are equal, have the same skills and degrees, you may not always want the cheapest or most expensive one. Choose an attorney who has helpful bankruptcy knowledge, can educate you on the process, has years experience, and does not charge a fortune. Hiring the cheapest could work out great  for you but it rarely does. Most people who are considering bankruptcy do not have the means to spend a lot on legal fees. The amount of attorney fees usually depends on your individual case and whether you are filing a Chapter 7 or Chapter 13 bankruptcy.
Chapter 7
Generally, the more complex a Chapter 7 case is, the higher the attorney fees will be.  Further, most attorneys will not file your case until all fees are paid in full.  When searching for an attorney, it is usually a good idea to get a quote from a few different attorney's to compare their fees.
However, there is more to choosing an attorney than just fees. If an attorney is charging a lot less than others, it may be an indication that he or she does not see all the potential issues in your case and may not possess the necessary expertise. check out our blog post about chapter 7 myths here.
Chapter 13
In Chapter 13 cases, most districts have guidelines limiting the amount attorneys can charge for each case.  So the total fees charged for a Chapter 13 usually do not differ very much.  However, what differs is the amount an attorney will ask for upfront before filing your case. 
In a Chapter 13, you can pay a portion of the attorney fees upfront and the remainder through your Chapter 13 repayment plan.  Some attorneys will ask for the whole thing upfront while others may file your case with little or no money down.  So always ask what the upfront fee expectation is before an attorney will file your case and what the total fees will be.
Referrals from another lawyer
If you have used a lawyer for any other matter – buying a home or for family matters, for example – ask if that lawyer can refer you to a lawyer.
Consult the Bar Association
The bar association lists local attorneys. From there, most websites also offer referral services to quickly put clients in touch with those attorneys. Because the bar association also reviews complaints, some states' websites may tell whether a particular attorney has faced disciplinary action in the past. If serious infractions are found, the client should look elsewhere.
Weigh the Pros and Cons Carefully
There are benefits and drawbacks to choosing an attorney from a large or small firm. A bigger firm with many partners may charge higher fees, but they may have experienced lawyers who know the local courts. Conversely, small firms may provide more personalized service, but the lawyers may not have as much experience with bankruptcy. No matter which avenue a client chooses, it is important to find an attorney who has the time to devote to the case.
Set up an Appointment
Many lawyers offer free initial consultations. These meetings allow the attorney to review the situation and determine whether they can offer assistance. The client needs to be confident in the lawyer's experience, and they should be at ease with the person who will handle the case. By carefully choosing a bankruptcy legal team in Chattanooga TN, one can get through the process with minimal trouble.
Hiring the Best Attorney
Once you've made your list and inquiries, there will likely be a few standouts. You do want your attorney to be close so you can meet with him or her from time to time. Choosing may seem hard, but you don't have to agonize over this. Be clear on rates, ask for references, and make an informed decision.
Filing Bankruptcy in Chattanooga
Does the idea of filing bankruptcy scare you? The sad truth is that many just like you feel the same way. A good Chattanooga attorney can offer guidance on how to handle your finances, how to clear debt, how to stop creditor harassment, and how to get a fresh start.
What to Look for in the First Meeting With Your Attorney
Many lawyers will provide an initial consultation for free. But even if a lawyer charges for a consultation, it might be worth the money to pay for a few consults to find the right lawyer. Here are some things to assess in the first meeting:
How available is the lawyer?
When making an appointment, ask to talk directly to the lawyer. If you can't, this may be a hint as to how accessible he or she is. Of course, if you're told that a paralegal will be handling the routine aspects of your case under the supervision of a lawyer, you may be satisfied with that arrangement. Ask how long it will take for your phone calls to get returned or how hard it is to schedule appointments.
How does the lawyer communicate?
Ask specific questions. Do you get clear, concise answers?
How does your lawyer feel about your legal knowledge?
If you've read this book, you're already better informed than most clients (and many lawyers). How does the lawyer respond to this? Some lawyers are threatened by clients who have done their homework. Others welcome clients that are well-informed and willing to participate fully in their case.
Does the lawyer carry malpractice insurance?
If the answer is no, consider finding a lawyer who does. But keep in mind that malpractice insurance is far more protective of the lawyer than the client, and the fact that a lawyer is insured may make it more rather than less difficult to recover damages from the lawyer if he or she is professionally negligent. [Kathleen: This is my take. Yours may differ.]
Do the lawyer's recommendations seem sound?
One of your goals at the initial conference is to find out what the lawyer recommends in your particular case. Go home and think about the lawyer's suggestions. If they don't make sense or you have other reservations, call someone else.
Personality.
No matter how experienced or competent the lawyer is, if you don't feel comfortable with him or her during the first meeting, you may want to keep looking.