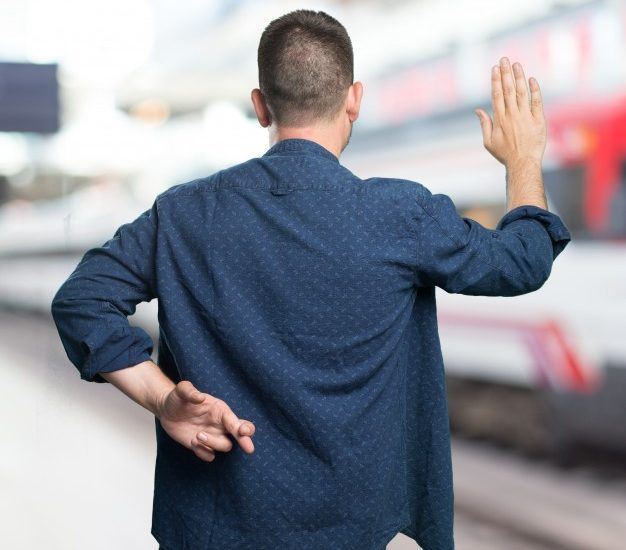 There are a lot of debtors that believe they canfile bankruptcy and the court doesn't have to know everything regarding their finances. The bankruptcy code was established with federal policies offering a reasonable option for people who absolutely need financial help. When debtors abuse the legislation for their very own benefit, they may face severe effects, including criminal charges.
# 1 You Can Get Pulled
While it's not a common practice for someone who says a little lie on their bankruptcy filing to get pulled, reasonably it could take place from any scale of lie. When you sign your bankruptcy documents, you are swearing to the federal government that the information is truthful. You will likewise swear again in court. Even some of the celebrities like Abby Lee Miller were sentenced to prison in bankruptcy fraud case. That's why, it can happen with anyone – so do not risk.
# 2 Debts Will Not Be Discharged
You should also consider that attorneys and judges are experts in their field with many years of experience and working with different people. Trying to lie to these specialists, you are inviting failure. Though a tiny lie may stay unnoticed, it likewise will not help you much. A bigger lie can result in being stuck with your debt, your creditors may keep chasing you, and also you'll lose a big chance to discharge your debts under bankruptcy code. Bankruptcy offers you great opportunities for a fresh start – don't lose it up with needless lies.
# 3 You Can Lose Your Property
You may be required sell or turn overyour property you wanted to hide from creditors to pay off your debts, even while the bankruptcy case is being active. Commonly, if you were sincere in the beginning you may have been qualified to use state and federal exemptions to legally protect assets. Do not cheat the system that's designed to protect you.
# 4 Your Bankruptcy Discharge Can be Revoked
You could lie to the bankruptcy court, obtain a discharge, and assume you're in good shape. Nope! If something gets the attention of the court, they could reopen your case, withdraw your discharge, and also all your creditors will be able to come after you once again.
# 5 You Will Lose Your Bankruptcy Case In Future
If your bankruptcy case was thrown out of court because of your lie, you might be able to submit bankruptcy once more later. Nonetheless, the Trustee or judge familiar with your previous case may state your debt ineligible for discharge based on your previous lies. You simply never know the chain reaction from lying regarding bankruptcy and just how it could influence your debt, your future and your financial situation.
Being dishonest during bankruptcy proceedings is prohibited, and it could cost you far more than you think. By dealing with an experienced attorney, you could discover more regarding your particular financial situation, available options, and how you can protect your personal property as well as achieve an end result you will be completely satisfied with.
If you have questions about filing bankruptcy in Chattanooga, Tennessee, call Conner & Roberts, PLLC for a free consultation.