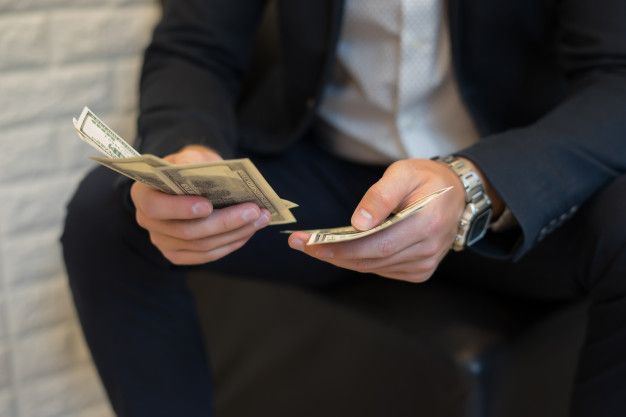 The bankruptcy means test is an standard criterion of considering whether a debtor qualifies for bankruptcy under Chapter 7. Old bankruptcy law typically made it reasonably easy for filers to satisfy the standards given that bankruptcy courts proceed with all due caution in figuring out qualification. However, in 2005 Congress passed the Bankruptcy Defense Act  to counteract condescending  and inconsistent standards. Therefore, the majority of filers have to now pass the bankruptcy means test to qualify for Chapter 7 bankruptcy.
Who Shouldn't Pass The Means Test?
One of the protected category is veterans, particularly those who got in debt while on active duty or while serving in homeland defense activities. Thus, you're not obliged to pass the means test if your disability rating is at least 30% as well as more than half of your debt was acquired during active military duty or during service for homeland defense. Regardless of expenses and income, the veteran may file for Chapter 7.
Another exclusion is made for those, whose debt came from running a business. In this case, the bankruptcy means test is inapplicable. The best way to improve your financial situation is also to file for bankruptcy under Chapter 7.
How Does The Means Test Work?
The very first step is to compare your typical month-to-month income for the period of six months with the Tennessee median family income. If the amount is much less or equal to it, you could apply for Chapter 7. There is still an opportunity that, even if a debtor passes the median income test successfully, a bankruptcy trustee may later decide that s/he has adequate income after paying reasonable expenses to pay back creditors in a Chapter 13 repayment plan. If this happens, the bankruptcy court will certainly convert the Chapter 7 bankruptcy to a Chapter 13 bankruptcy.
When calculating the income, the following factors are considered:
salary, wages, overtime, tips, rewards as well as comissions
gross earnings from a business, profession, or a farm
worker's compensation
interest, dividends and royalties
rental and also real estate revenue
unemployment benefits
pension as well as retired income
state disability insurance
annuity payments
On the other hand, from the income calculation is excluded income obtained from tax refunds, Social Security retirement benefits, Social Security Disability Insurance, Supplemental Security Income, and Temporary Assistance for Needy Families.
What's Next?
If the debtor's income is higher than average, it is required to complete the 2nd part of the means test to determine qualification. If the court decide that after subtracting all allowed expenses– real and standard expenses– the debtor's disposable income is enough to pay some part of unsecured debt (such as credit cards), then the borrower does not qualify for Chapter 7. Instead, you should file for Chapter 13.  It allows you to pay off your debt in more manageable monthly payments. The unsecured debts could be just pennies on the dollar as they are paid as a percentage of what is owed based upon the debtor's income and ability.
What If I Need Chapter 7?
The good news is, you could still apply for Chapter 7 even if you don't pass the bankruptcy means test. You should prove your qualification. If some special circumstances have occurred (such as recent unemployment, unusually high rent, or a serious medical condition) – explain them to the court. For this, a debtor must provide documents for the expense modification or income changes.  After that the bankruptcy court will take into account your current situation and allow you to pass the means test one more time.
Talk To Chattanooga Attorney
Means test is not an instantaneous procedure. It may also include motions and lots of paperwork. In different situations, you may be forced to file for Chapter 13 instead of Chapter 7, though it also has important advantages. But before making any decisions, make sure to talk to an attorney. With expert legal advice from Conner & Roberts, PLLC, you might find that you're able to pass the means test after all. Schedule a free consultation by contacting us!