Can I Lose My Job If I File for Bankruptcy?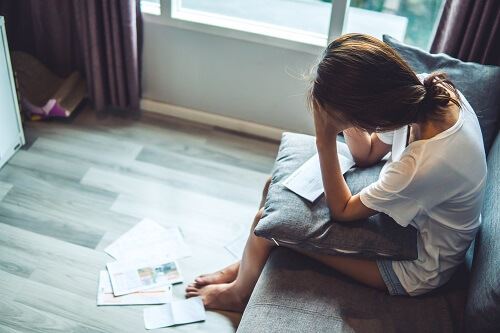 This is one of the trickiest questions a bankruptcy legal representative needs to answer. In a few words, no, though a company can utilize your bankruptcy filing to make employment decisions. In a perfect world, there would certainly be no bankruptcy stigma as well as these organisations would see bankruptcy as a tool that actually deals with financial concerns as well as makes the debtor a far better employee, renter, or staff member. That is, sadly, not the case.
Officially, the bankruptcy code has an anti-discrimination section that forbids employment discrimination based solely on an individual's bankruptcy declaring. But, it's tough to prove the cases of discrimination. As to employment, Section 525(a) implies that the federal government cannot "deny employment to, terminate the employment of, or discriminate with respect to employment against" someone who has filed a bankruptcy case. In some cases a bankruptcy is an effort to correct what some employers may see as a moral or personal drawback, like a not so serious attitude towards loans, extreme betting, drug or alcoholic abuse, or criminal behavior. There are few limitations on a company's actions based on the conditions that resulted in the bankruptcy.
The Bankruptcy Code's Anti-discrimination Provisions
Section 525 of the bankruptcy code has numerous sections. The initial one prohibits a governmental unit from victimizing someone that filed bankruptcy for a whole host of deals like permit applications, charters, as well as licenses. As to work, Area 525(a) tells us that the federal government can not "deny employment to, end the work of, or discriminate with respect to employment against" somebody who has actually filed a bankruptcy case.
Will My Boss Discover My Bankruptcy Filing?
Everything depends on a chapter. In case if you submit under Chapter 7 of the Bankruptcy Code, your company most likely never has to discover it. When you file a bankruptcy, you should provide the names and also addresses of your lenders in your bankruptcy documentation to make sure that the court could notify them of the case. So, there is no need to list your employer's name as well as address unless you owe your company money.
A situation with Chapter 13 is different. Here your repayment plans are administered by Chapter 13 trustees, that collect your month-to-month payment and distribute it among the creditors that have submitted allowed claims in your case. Several Chapter 13 trustees require that debtors that are employed have their payments taken instructions from their paychecks, similar to a garnishment. The trustee will provide an order to the company with guidelines on how much and also where to send the money.
This doesn't always suggest that your employer will find out about your bankruptcy. But some workers will certainly be concerned that their work can be influenced, despite Section 525's anti-discrimination language. From Conner & Roberts professional experience, courts agree to consider the issue, specifically for workers with work that involve taking care of loan or credit report choices.
Will I Lose My Job If I File For Bankruptcy?
Formally? No. The language of Section 525 for both governmental units as well as private companies very plainly restricts terminating staff members. Yet it has likewise been interpreted by the courts to consist of actions like minimizing your hours, reducing your salary, demoting you, or taking away responsibilities.
So, exactly what takes place if your employer finds out about your bankruptcy as well as shortly after takes some action that you take being a straight reaction to your bankruptcy situation? In reality, there could be any type of number of reasons, apart from bankruptcy, for a company to make radical changes in your job scenario. Linking any one of those to a bankruptcy will certainly frequently be next to impossible, particularly if the employer could base those same choices on the variables that can have caused the bankruptcy.
In civil rights situations, in some cases a court will look to a pattern of discriminatory outcome if straight proof is not readily available. For example, if a company rejects every Afro-American , that would certainly be strong proof that the company was making hiring choices based upon race. If an employer does something about it against every employer that files bankruptcy, that might be an effective proof.
Every case is different, and it is important that you consult with an attorney to make sure your interests are protected.
---
For a free consultation, contact us today.
---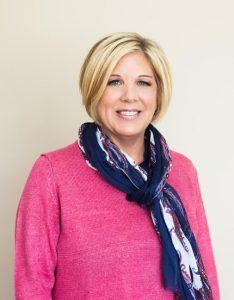 Blog Author: Attorney Lisa Conner
Lisa Conner obtained her J.D. from Florida Coastal School of Law. She co-founded Conner & Roberts, PLLC in 2010.
Visit her bio to learn more about her legal experience.
More Blogs By Lisa Conner: