How to Rebuild Credit After Bankruptcy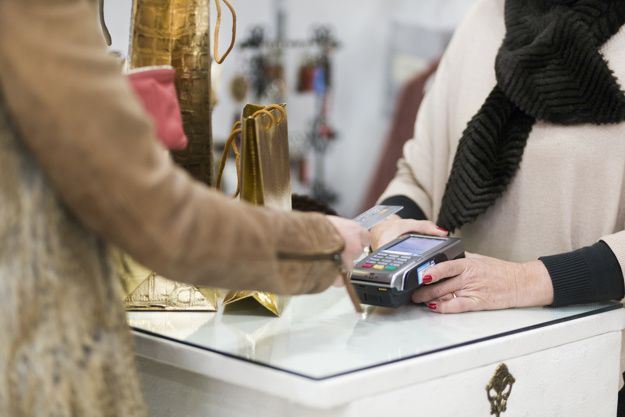 When debt overwhelms the amount of your income and assets, bankruptcy is the only tool that can help you handle it and start a new life. Despite of all financial benefits that bankruptcy gives to you, this fresh start is painful for a million Americans each year. Yet there is a way to relieve the pain, if you agree to take energetic actions to rebuild your credit.
It will certainly require time, since bankruptcy can affect your credit score by hundreds of points– especially if originally you had a good score. Depending on which chapter you file under, bankruptcy may stay in your debt record for 7 to 10 years, but you still can can recover your financial independence.
The main strategy here would be "live below your means", but it's not as scary as it sounds. In other words, pay all your bills every month, then put at least 5 percent of your income aside in an emergency fund, just in case.
Another part of your strategy should be to request your credit report, which is free, as well as analyze all the negative marks on it to make sure you are responsible as charged. Credit bureaus often make errors, but you need to remember that any kind of error could be damaging to your score.
Make sure, for instance, that you are not being charged for a debt twice. Companies often sell debts to collectors, and both parties may be reporting the same debt to the credit bureaus. That is why it, it is in your interests to check everything to be 100% accurate.
Secured Credit Cards for Bad Credit
The fastest way to boost your credit score is getting a secured credit card. This one somehow differs from a card that you probably used to have. Applying for a secured credit card suggests you will have to make a deposit equivalent to the credit limit you expect on that card.
If, for instance, you want a $300 spending limit on the card, you will need to give the card company a $300 deposit to hold as security against failure to make payments.
Despite having a down payment, several companies will not offer you any sort of credit card for a year or more after your bankruptcy is filed. Do not be discouraged. It doesn't mean banks do not want you as a customer. They simply want there to be a cooling-off period.
Credit Cards After Bankruptcy
It's important that you are cautious bout credit card fees after bankruptcy. Some banks charge fees for getting a secured card, which can be as high as $200 for having $500 on your account. That's why you should ask about any charges that go the card before you accept it. Additionally, be certain that the card company you select reports to all credit bureaus, as this is not always the case.
When you are issued a card, it is smart to begin investing gradually. Do not spend everything you have on your bank card. Just use 25 to 30 percent of the credit limit, and also be specific to pay it off at the end of every month. Leaving a balance is a telltale sign that you have not get rid of irresponsible actions.
When you've consistently payed off the month-to-month credit card balance, it may be time to make an application for an unsecured card. Again, you may be denied or asked to agree to conditions that include high costs or interest rates, so expect that.
Nevertheless, if sufficient time has passed (usually one year), and you have been attentive in paying off the safeguarded bank card at the end of each month, you must have the ability to obtain a regular, unsecured credit card. When you do obtain an unsecured charge card, the goal is the same as with the secured card: Pay it off at the end on a monthly basis.
Can You Get a Loan After Filing Bankruptcy?
It may sound strange, but getting a loan can help you in rebuilding your credit score. Car loans are an excellent beginning point, particularly a temporary one with easy-to-afford repayments. If you can manage the dual financial obligation for car and card repayments without falling back– your credit score will certainly climb.
Mortgage loans are also possible, though loan providers typically wait a minimum of 2 to 3 years after bankruptcy to even think about an application.
Settling financial debts on time is constantly the No. 1 factor in boosting your credit score. Credit scores vary from 300 to 850, and also it is not uncommon for someone who filed bankruptcy to reconstruct their credit score to somewhere around 700 over a few years.
Bankruptcy does not erase a negative credit history, but it does provide you a second opportunity. Don't lose it. Demonstrate that you've discovered a lesson about personal funds, and your credit score will start to show that.
Bankrupt consumers are in a better position to save because they've eliminated their debt and they need to plan for their financial future again. If you want to feel free again without debts – our attorneys at Conner & Roberts, PLLC are here to help you.
---
Start your new life by contacting us today!
---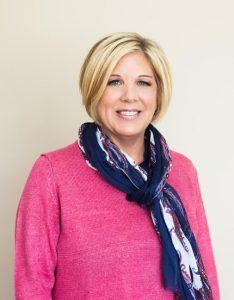 Blog Author: Attorney Lisa Conner
Lisa Conner obtained her J.D. from Florida Coastal School of Law. She co-founded Conner & Roberts, PLLC in 2010.
Visit her bio to learn more about her legal experience.
More Blogs By Lisa Conner: