What To Do After An Accident
Personal Injury Attorney Chattanooga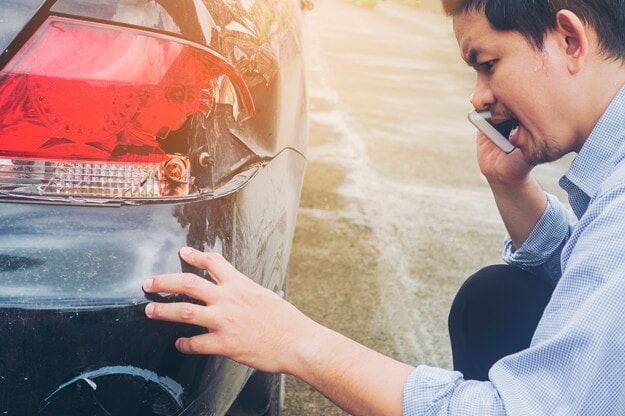 At Conner & Roberts, PLLC, we want to help you take the best legal steps to protect your rights after you have been seriously injured in an accident. We invite you to review the following information after you have sustained a personal or workplace injury.
Don't hesitate to call Conner & Roberts, PLLC, when you have been hurt in an accident. Our Chattanooga injury law firm represents individuals who have suffered severe injuries throughout the Tennessee Valley. Please contact us today to learn about how we can assist you.
Helping You Understand What to Do After an Accident
When you have been involved in an accident, attorneys Amelia Roberts and Lisa Conner urge you to:
Get medical help as soon as possible. If you have been injured, it is crucial to receive medical treatment to maximize your chances of a swift and full recovery and to minimize legal consequences. Even if you are unsure if you were hurt, it is important to accept emergency care after the accident or quickly make an appointment with your doctor to get examined. Often, individuals suffer latent injuries that don't surface for days or even weeks after an accident. By receiving a medical examination or treatment, you can prove your injuries resulted from the accident in your claim.
Seek the counsel of a qualified injury attorney. The sooner you contact an experienced professional who understands how to effectively represent accident victims, the sooner you will be protected. The attorneys at Conner & Roberts, PLLC, collaborate with investigators who will go to the scene of the accident to collect evidence that will strengthen your case.
Exchange information. Make sure to collect the names, contact information and insurance information from all the parties that were involved in your accident. This information is important when filing your claim.
Collect evidence of the accident and your injuries. Take notes, photos, videos and collect any other type of evidence that can illustrate the events of the accident and the damages to your property and to yourself.
Let your attorney speak to your insurance company. Often, insurance adjusters will try and settle a claim with an injured individual for much less than he or she should be entitled to in an accident claim. They will also try to take a record your telephone conversation where they will try to get you to say things unfavorable to your case. Our lawyers will not let this happen. We are prepared to pursue full, fair compensation for your damages, and we will work with the insurance companies to ensure they do not take advantage of our clients.
Document lost wages. Documenting the time that you have missed work because of your injuries — including sick days, vacation days and other personal leave balances — is another way to prove how your injury has directly affected your life.
One of the most effective ways to ensure that your rights will be protected and that you will obtain maximized compensation for your injuries is to consult with a qualified legal advocate, like those at Conner & Roberts, PLLC.
Meet Our Attorneys
Serving Clients for Nearly Four Decades