Child Custody & Support Modification
Chattanooga Child Custody & Support Modification Lawyer
Helping Clients Obtain the Best Outcome for Their Children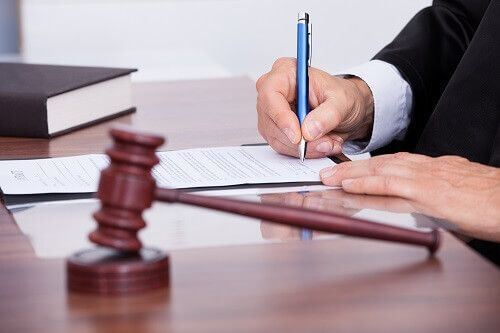 After divorce, circumstances change. The agreements you made at one point of your life may no longer be beneficial or even applicable. At Conner & Roberts, PLLC, we recognize your need for change, and we can help you obtain custody and support modifications that realistically address the needs of your children as well as your own. Get in touch with one of our Chattanooga child custody and support modification lawyers today to learn more about how to proceed.
---
Call (423) 299-4489 now or contact our firm online to get started.
---
When Circumstances Change, Modify Your Agreements
While there is no way to predict your future, you can bet that your circumstances will shift and transform over the course of your lifetime. With this in mind, lawyers Amelia Roberts and Lisa Conner offer practical and professional legal assistance to help you modify your divorce agreement.
We can help you with modifications involving:
With more than three decades of combined proven experience achieving favorable results in complicated and often emotionally fueled cases, our Chattanooga child custody and support modification attorneys can help you learn about your legal options and guide you through the process of requesting a modification.
How to Proceed with Your Modification
Generally, before a modification is granted, you must be able to prove to the judge that there has been a significant change in circumstances in your life that is resulting in the need to change an agreement.
These may include:
Loss of employment
Change in the needs of your child (medical, educational, or developmental)
A remarriage or change in relationship status that directly relates to finances
Change in income
Relocation
Put Experience on Your Side
Our knowledgeable and skilled attorneys understand the laws surrounding the modification of support and custody judgments. We are also familiar with the common challenges that our clients are faced with when a judge is determining whether or not a modification should be granted.
With our help, you can realistically convey your reasons for a modification while portraying why the changes to be made will be in the best interests of your children. We are committed to building a persuasive case supported by facts, and we are here to work closely with you to develop that strategy.
---
Get started on your case now by calling (423) 299-4489.
---
I would recommend them to any and everyone

Ashley W.

You need a team like Conner and Roberts

Shanna S.

"I would highly recommend Lisa Conner and her team to anyone that is going through a divorce. If your marriage was a mistake, I promise hiring her won't be."

Diane K.
Meet Our Attorneys
Serving Clients for Nearly Four Decades
Free Case Evaluation

To ensure that we are the right fit for your case our firm offers a free initial case evaluation.

Personalized Approach

No two cases are the same;  we ensure that each resolution is structured specifically to fit your goals.

Highly Experienced Attorneys

Our attorneys have nearly 4 decades of combined experience, helping clients find peace of mind.

Work Directly with an Attorney

When you work with our firm you will have direct access to your attorney every step of the way.
Your Next Chapter Starts Here
(423) 299-4489