Chattanooga Alimony Attorney
Fighting for Your Financially Stable Future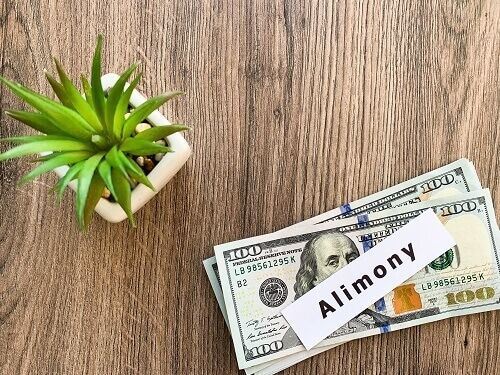 When facing divorce, spousal support/alimony is often one of the most significant factors couples need to negotiate. At Conner & Roberts, PLLC, our experienced Chattanooga alimony attorneys recognize the concerns you have regarding alimony, and we can help you understand your rights and your obligations in your Tennessee divorce.
Contact us now to get started with an initial consultation. Our Chattanooga alimony lawyer is ready to help you pursue a spousal support payment plan that works for you!
---
Schedule your free consultation with our Chattanooga alimony attorney today by calling (423) 299-4489 or contacting us online.
---
Our Chattanooga Alimony Attorneys Aggressively Protect Your Best Interests
With nearly 40 combined years of legal experience, alimony attorneys Amelia Roberts and Lisa Conner understand the legal and the emotional challenges you may be facing in your divorce. While alimony is not mandatory in divorce settlements in Tennessee, it is often a negotiated aspect of many divorce settlements.
What is Alimony?
Alimony is a court-ordered payment made by one spouse to the other, typically during a divorce. It is intended to help the receiving spouse maintain their standard of living after the divorce, and can be ordered in a variety of forms. Alimony is typically determined by a number of factors, including the length of the marriage, the financial resources of each party, and the earning capacity of each party. Additionally, alimony is intended to be temporary, and is typically paid for a set period of time.
At Conner & Roberts, PLLC, our experienced Chattanooga alimony lawyers are here to help with all of your alimony needs. We understand that the divorce process can be difficult, and we are here to help make it easier.
What Qualifies Me for Alimony?
Tennessee family courts consider several factors when determining alimony, such as:
The value of any separate property and the value of each party's marital property
Whether the spouse seeking alimony is the custodian of the children and how difficult it would be for them to seek employment outside of the home
The need of the spouse who is seeking alimony to seek additional training or education and to find appropriate employment
The standard of living that the spouse is accustomed to, as was established during the marriage
The length of the marriage
The needs and obligations of each spouse
The comparative financial resources of each spouse
Any other factors the court deems equitable and just
These factors can help the court consider what type of alimony will be rewarded, including alimony designed to help one spouse transition to life after divorce as well as financial support needed for spouses who cannot become self-sufficient because of age, illness, or other reasons.
Types of Alimony in Tennessee
While all sorts of alimony are meant to help an individual maintain the standard of living they were accustomed to throughout the marriage, not all spousal alimony is the same. Understanding the various types of spousal support that might be readily available is an important part of navigating the divorce process.
Temporary alimony or alimony "pendente lite" is a monetary award that lasts just throughout the divorce process. When the judgment of divorce is entered, this type of alimony will no longer be effective. If the couple agrees on a temporary alimony amount during this time, it must be presented in an authorized contract for tax objectives and to guarantee that the paying spouse does not change his/her mind.
Most courts expect both partners to eventually become financially independent within a sensible time after a divorce. Because of this, courts frequently approve short-term alimony. Short-term alimony is intended to provide people an opportunity to modify economically after a divorce.
Rehabilitative support is temporary alimony aimed at sealing the gap until the monetarily dependent person in the marriage can reenter the labor force. People who are completing training programs or acquiring education and learning to return to work can get rehabilitative support during the divorce. However, if the former spouse thinks that the recipient is not diligently going after the required training or education, he or she may ask the court to end or lower the agreed amount.
When one spouse has shown that they will be unable to become financially independent due to age, disability, or health problems, a court may award permanent or long-term alimony. This type of alimony may also be awarded in instances where the divorce results in the living requirements of the partners to be "unconscionably desperate." When the recipient of permanent support remarries or dies, the alimony agreement finishes.
In rare cases, one spouse might get a lump sum payment, instead of an award of residential or commercial property or other assets gathered during the marriage. Short-term or long-term alimony will not be awarded in addition to this sort of alimony. This is normally done by agreement, not ordered by the court.
How Many Years Do You Have to Be Married to Get Alimony?
There is no minimum length of time required in order for alimony to be awarded in Tennessee. Even if the marriage did not last very long, alimony could still be awarded if one spouse is unemployed and needs financial assistance.
How Long Does Alimony Last in Tennessee?
The judge will determine the duration of alimony, typically based on the length of the marriage. The alimony payments may end once the supported spouse remarries. Judges may also award permanent alimony depending on the situation.
Can I Modify My Alimony Order?
Spousal support orders are not meant to remain the same forever. There are many circumstances in life that may require a modification. For example, if a spouse became unemployed or disabled and can no longer work, these are both valid reasons that may warrant a modification of your spousal support order.
If you are on somewhat good terms with your former spouse, consider talking about a modification before taking the matter to court. If you can reach an agreement, you can save yourself some time and unnecessary frustration. However, you must still have the modification approved by the court to avoid running into any legal problems if your spouse has a change of heart.
How to Petition the Court for an Alimony Modification
Generally, a judge will only consider such a request if the circumstances changed substantially.
Below are some circumstances in which you may have your spousal support order modified:
One spouse's income substantially changes
One spouse involuntarily loses a job or gets demoted
The receiving spouse remarries or lives with a new romantic partner
A cost of living increase
If you voluntarily quit your job and try to petition the court for a reduction of your spousal support order, it is unlikely a judge will grant this request. You will still have to fulfill your obligations if you try to avoid making these payments by leaving your job.
Temporary Modifications of Alimony Order
If the change in circumstances is only temporary, the modification may also be temporary. For example, if one spouse became unemployed, the modification may only last until he or she finds a new job. However, you must petition the court as soon as possible. You cannot simply stop paying alimony.
Reach Out to an Alimony Attorney in Chattanooga Today
Our Chattanooga alimony lawyer will work with you to determine whether alimony is needed in your case and what type of alimony will best address your needs or the needs of your former spouse. We want to help you create reasonable yet realistic support goals that can be achieved in your case. At Conner & Roberts, PLLC, our family law team is backed by more than 40 years of experience. You can rely on our skilled Chattanooga attorneys to help you achieve the results you deserve.
---
Get started right away by calling our Chattanooga alimony attorney at (423) 299-4489 or contacting us online today.
---
You need a team like Conner and Roberts

Shanna S.

"I would highly recommend Lisa Conner and her team to anyone that is going through a divorce. If your marriage was a mistake, I promise hiring her won't be."

Diane K.

Most importantly, great at communicating and keeping me up to date!

Carla W.
Meet Our Attorneys
Serving Clients for Nearly Four Decades
Free Case Evaluation

To ensure that we are the right fit for your case our firm offers a free initial case evaluation.

Personalized Approach

No two cases are the same;  we ensure that each resolution is structured specifically to fit your goals.

Highly Experienced Attorneys

Our attorneys have nearly 4 decades of combined experience, helping clients find peace of mind.

Work Directly with an Attorney

When you work with our firm you will have direct access to your attorney every step of the way.
Your Next Chapter Starts Here
(423) 299-4489