Chattanooga Alimony Attorney
Chattanooga Alimony Lawyer - Fighting for Your Financially Stable Future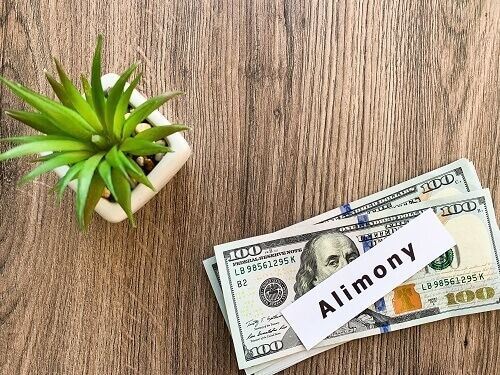 When facing divorce, spousal support/alimony is often one of the most significant factors couples need to negotiate. At Conner & Roberts, PLLC, our experienced Chattanooga alimony attorneys recognize the concerns you have regarding alimony, and we can help you understand your rights and your obligations in your Tennessee divorce.
Contact us now to get started with an initial consultation. Our Chattanooga alimony lawyer isready to help you pursue a spousal support payment plan that works for you!
Schedule your free consultation with our Chattanooga alimony attorney today by calling (423) 299-4489 or contacting us online.
Our Chattanooga Alimony Attorneys Aggressively Protect Your Best Interests
With nearly 40 combined years of legal experience, alimony attorneys Amelia Roberts and Lisa Conner understand the legal and the emotional challenges you may be facing in your divorce. While alimony is not mandatory in divorce settlements in Tennessee, it is often a negotiated aspect of many divorce settlements.
What Qualifies Me for Alimony?
Tennessee family courts consider several factors when determining alimony, such as:
The value of any separate property and the value of each party's marital property

Whether the spouse seeking alimony is the custodian of the children and how difficult it would be for them to seek employment outside of the home
The need of the spouse who is seeking alimony to seek additional training or education and to find appropriate employment
The standard of living that the spouse is accustomed to, as was established during the marriage
The length of the marriage
The needs and obligations of each spouse
The comparative financial resources of each spouse
Any other factors the court deems equitable and just
These factors can help the court consider what type of alimony will be rewarded, including alimony designed to help one spouse transition to life after divorce as well as financial support needed for spouses who cannot become self-sufficient because of age, illness, or other reasons.
How Many Years Do You Have to Be Married to Get Alimony?
There is no minimum length of time required in order for alimony to be awarded in Tennessee. Even if the marriage did not last very long, alimony could still be awarded if one spouse is unemployed and needs financial assistance.
How Long Does Alimony Last in Tennessee?
The judge will determine the duration of alimony, typically based on the length of the marriage. The alimony payments may end once the supported spouse remarries. Judges may also award permanent alimony depending on the situation.
Our Chattanooga alimony lawyer will work with you to determine whether alimony is needed in your case and what type of alimony will best address your needs or the needs of your former spouse. We want to help you create reasonable yet realistic support goals that can be achieved in your case.
Get started right away by calling our Chattanooga alimony attorney at (423) 299-4489 today.
Property Division

Divorce

Lisa Conner - Divorce
Meet Our Attorneys
Serving Clients for Nearly Four Decades