Contested Divorce Lawyers in Chattanooga
Free Consultations To Plan for a Prosperous Future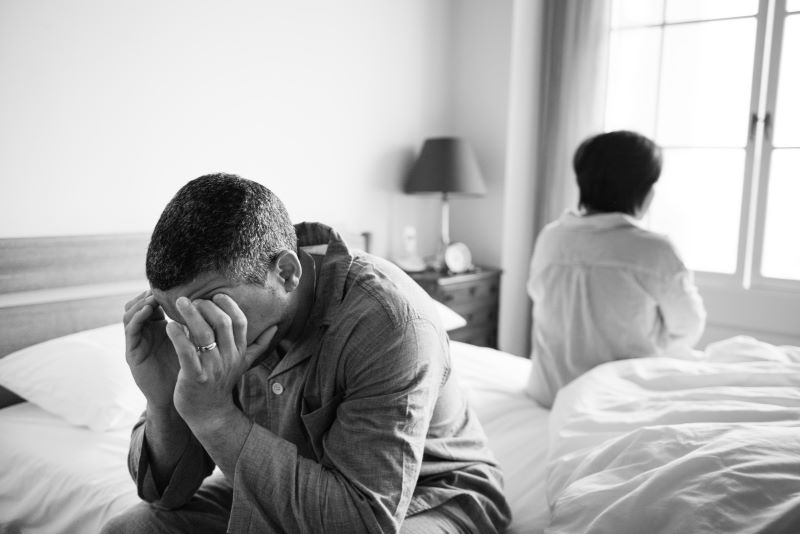 Some marriages aren't meant to be. When you and a spouse undergo conflict that breaks trust and makes it impossible to move forward, it is important that you have help from experienced Chattanooga contested divorce lawyers who can help you build a strong case for your interests and begin the work of the dissolution of your marriage. At Conner & Roberts, PLLC, we offer nearly 40 combined years of experience to help you protect your interests throughout the proceedings.
---
Call our contested divorce attorney in Chattanooga at (423) 299-4489now to get started. You can also contact Conner & Roberts, PLLC onlinefor a free consultation about your case.
---
How Do You Get a Contested Divorce in Tennessee?
Making the decision to divorce can be one of the most difficult choices you will make in your life, but it does not have to be the most legally challenging. A contested divorce requires proof of grounds for divorce.
You may enter into a contested divorce based on the grounds of:
Impotency
Bigamy
Adultery
Desertion
Conviction of a felony
Imprisonment
Conviction of an infamous crime
Physical cruelty
Addiction to drugs or alcohol
Inappropriate marital conduct
Abandonment
The Chattanooga contested divorce attorney at Conner & Roberts, PLLC strives to ensure that your best interests are protected. During your one-on-one consultation at our law firm, we will work with you to address the different matters involved in your divorce.
What Can I Expect from a Contested Divorce?
A contested divorce is more complex and involves several more steps than an uncontested one. These steps include:
Preparing, filing, and serving the divorce petition;
Responding to the petition;
Hiring a contested divorce attorney;
Being involved in the discovery process;
Attending pre-trial hearings; and
Negotiating settlement proposals through their attorneys.
And, if the settlement process doesn't work:
Preparing for trial; and
Completing the trial.
If either or both spouses disagree with the judge's decision, they may also want to file an appeal.
How Long Does a Contested Divorce Take in Tennessee?
Depending on the amount and the complexity of the issues involved, a contested divorce can last years, with the average case lasting a year or longer. If the spouses agree to divide a pension, that process may take an additional 60 to 180 days after the court grants the divorce.
Work with Experienced Chattanooga Contested Divorce Attorneys
Our Chattanooga contested divorce lawyers recognize that all divorces cannot be resolved through amicable negotiation. When litigation is the best option, we are here to aggressively fight for your rights so that you may achieve a fair outcome in your case. The consequences of a lack of preparation are severe. Make sure you have the right representation on your side to protect your future.
---
Don't wait to call our contested divorce lawyers in Chattanooga. Call (423) 299-4489now.
---
"I would highly recommend Lisa Conner and her team to anyone that is going through a divorce. If your marriage was a mistake, I promise hiring her won't be."

Diane K.

Most importantly, great at communicating and keeping me up to date!

Carla W.

This team is a real blessing when it comes to saving you!

A
Meet Our Attorneys
Serving Clients for Nearly Four Decades
Free Case Evaluation

To ensure that we are the right fit for your case our firm offers a free initial case evaluation.

Personalized Approach

No two cases are the same;  we ensure that each resolution is structured specifically to fit your goals.

Highly Experienced Attorneys

Our attorneys have nearly 4 decades of combined experience, helping clients find peace of mind.

Work Directly with an Attorney

When you work with our firm you will have direct access to your attorney every step of the way.
Your Next Chapter Starts Here
(423) 299-4489