Chattanooga Family Law Attorneys
Chattanooga Family Law Firm - By Your Side Every Step of the Way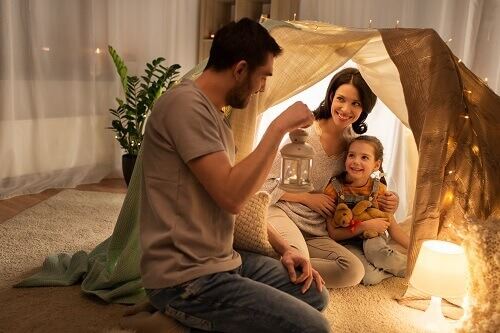 If you are facing challenging legal matters involving your family and need the help of a family lawyer in Chattanooga you can trust, turn to the legal team of Conner & Roberts, PLLC. Our Chattanooga family law attorneys have nearly 40 years of combined legal experience and are passionately committed to helping people move forward to a better future.
During your free initial consultation, our Chattanooga family lawyer will take the time to understand your goals in order to achieve an outcome that allows you to move on with your life in a positive way. We are here for you, and we are dedicated to compassionately guiding you through every stage of the process.
---
Do not go through this stressful and emotional time alone. Contact our Chattanooga family law firm at (423) 299-4489 or online today.
---
Why Hire A Family Lawyer From Our Team of Chattanooga Family Law Attorneys
Family legal matters involving children are some of the hardest to manage. You and your child's other parent will need to reach a workable child custody and visitation plan. You will also need to determine who is paying child support and how much the monthly payments should be. Luckily, a family lawyer can help navigate this process.
When it comes to issues related to child custody and child support, the primary focus is doing what is best for the child's future. Each child needs to have adequate financial support and be able to spend time with both parents.
What Does Family Law Cover?
We offer a range of family law services, including:
Even if you have a clear understanding of what is at stake and all the decisions that need to be made, it can still be difficult to make it through this time successfully. That's why our Chattanooga family law attorneys are here. We can help you negotiate the terms of child support, child custody, and other divorce-related agreements to ensure that your and your child's rights are protected throughout the process.
---
Contact Conner & Roberts, PLLC today for a free consultation with a family lawyer in Chattanooga, TN!
---
"I would highly recommend Lisa Conner and her team to anyone that is going through a divorce. If your marriage was a mistake, I promise hiring her won't be."

Diane K.

Most importantly, great at communicating and keeping me up to date!

Carla W.

This team is a real blessing when it comes to saving you!

A
Meet Our Attorneys
Serving Clients for Nearly Four Decades
Free Case Evaluation

To ensure that we are the right fit for your case our firm offers a free initial case evaluation.

Personalized Approach

No two cases are the same;  we ensure that each resolution is structured specifically to fit your goals.

Highly Experienced Attorneys

Our attorneys have nearly 4 decades of combined experience, helping clients find peace of mind.

Work Directly with an Attorney

When you work with our firm you will have direct access to your attorney every step of the way.
Your Next Chapter Starts Here
(423) 299-4489