Chattanooga Uncontested Divorce Lawyers
Free Consultations to Protect Your Future
In Tennessee, when a married couple agrees to divorce due to irreconcilable differences, this is considered an uncontested or "no-fault" divorce. While these proceedings are usually faster and easier than contested divorces, you will still benefit from having an uncontested divorce attorney advocating on your behalf. At Conner & Roberts, PLLC, we offer low-cost uncontested divorces. Ask us about our flexible payment options.
Call (423) 299-4489 now or contact us online today to learn more.
Protecting Your Rights during an Uncontested Divorce
Chattanooga uncontested divorce lawyers Amelia Roberts and Lisa Conner have nearly 40 years of combined legal experience helping men and women throughout the Tennessee Valley with their uncontested divorces. As with a contested divorce which requires proof of grounds for divorce, important decisions will need to be made before a marital settlement agreement can be reached.
The settlement agreement will involve major divorce issues, including the following: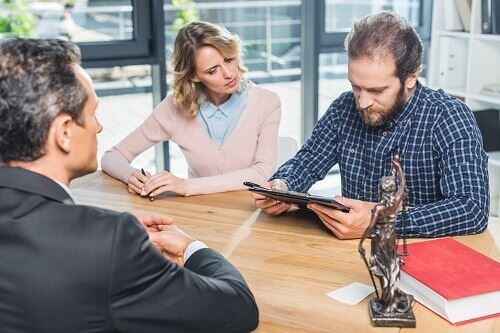 In an uncontested divorce, agreements for these issues will be reached outside the court. The uncontested process can ensure you and the other party move forward as amicably as possible, ensuring that the emotional strain on you and your children is minimized. Additionally, an uncontested divorce is typically less expensive and takes less time than a contested divorce.
With Conner & Roberts, PLLC on your side, you can feel confident that your interests are upheld and that your future is protected throughout the process. Our decades of experience can help you feel more confident about the road ahead, and we can help you better plan for some of the changes that are likely to occur years later. While it may be tempting to handle your divorce on your own, our firm is here to help you get the best possible outcome for your situation.
Filing for an Uncontested Divorce in TN
As we mentioned earlier, you and your spouse must agree on terms for all divorce-related processes, such as property division, child and spousal support, and child custody before filing for an uncontested divorce.
To file for an uncontested or simplified divorce in Tennessee:
You can't have minor children together with your spouse and neither spouse can be pregnant;
You must agree to end the marriage;
You must not share a business together or have retirement benefits to divide;
You must draft an agreement detailing how you intend to handle alimony and property division;
One spouse needs to have been a Tennessee resident for at least six months prior to filing.
To file for an uncontested divorce, one party (the petitioner") must file a Request for Divorce form with their local courthouse. In addition to the Request, they must provide other information, such as their spouse's information, a notice from their health insurance, and the Divorce Agreement they signed with their spouse detailing the terms of their divorce. The other party (the "respondent") can choose to waive their right to respond, enabling the court to proceed with the divorce more quickly.
If you don't share children with your spouse, you will need to wait a minimum of 60 days to finalize your divorce. If you do share children, that period is extended to 90 days so you can finalize child custody and support details with your spouse.
A court will assess your divorce agreement. Assuming the court approves the agreement and both parties testify for its veracity, the court will issue a Final Decree of Divorce and Notice of Hearing, finalizing the divorce. The parties can then file the Decree and Notice with the other forms to formally document the divorce and legally dissolve their marriage.
What Are the Benefits of an Uncontested Divorce?
Filing for an uncontested divorce has a multitude of benefits.
Firstly, it's often thousands, tens of thousands, or even hundreds of thousands of dollars cheaper than filing for a contested divorce. You'll spend significantly less time in the courtroom and debating over terms for processes such as property division, drastically reducing the overall expense of the divorce process.
Secondly, it's usually faster than a contested divorce. Because you're reducing the time you spend in court and arguing with your soon-to-be-ex, you can finalize your divorce in just a few months - in contrast, contested divorces can drag on for years.
Thirdly, an uncontested divorce can help preserve your emotional wellbeing. Most people find that amicably negotiating with their spouse is much less stressful than engaging in a combative battle in the courtroom. As a result, many people leave uncontested divorces feeling not only satisfied with the outcome of their case, but also optimistic for what the future may hold.
If you wish to file for an uncontested divorce but don't agree with your spouse on all the details of your case, you may want to consider utilizing a method of alternative dispute resolution (ADR) such as mediation or collaborative law.
In mediation, a mediator acts as a third-party liaison, helping the parties communicate and hopefully reach an agreement. However, they cannot offer legal advice - you need to hire a mediation attorney for that.
In collaborative law, the parties remove the mediator from the equation, instead meeting face to face to discuss issues over a series of meetings with help from their uncontested divorce lawyers.
Whatever you choose, filing for an uncontested divorce could enable you to achieve the short and long-term results you deserve from the dissolution of your marriage.
Call (423) 299-4489 now to get started.
Chattanooga Divorce Lawyers

Chattanooga Divorce Lawyer

Lisa Conner
Meet Our Attorneys
Serving Clients for Nearly Four Decades