Chattanooga Divorce Attorneys
Personalized Legal Counsel for the TN Divorce Process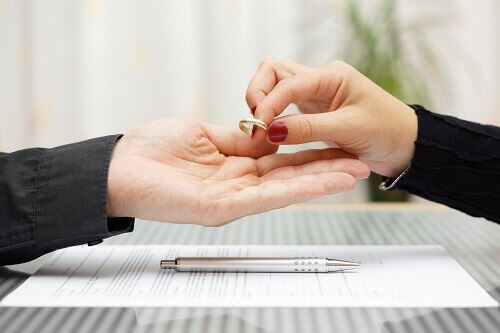 When a marriage ends, there are several things you have to consider regarding your future. The Chattanooga divorce lawyers at Conner & Roberts, PLLC are here to work alongside you to support you as you plan the way forward. The right path for you will depend on your personal circumstances and what matters most to you. We invite you to come in for a free consultation so we can discuss your goals and help you understand your rights and options.
Our Chattanooga divorce attorney can help put you on the right track. Our team of divorce lawyers is well-versed in Tennessee divorce law and all aspects of family law, including child custody, alimony, division of assets, and more. We understand that every family's circumstances are unique and will work with you to craft a legal strategy that is tailored to your specific needs. Put our nearly 40 years of combined experience to work for you!
---
Contact our Chattanooga divorce law firm now to learn about how we can help you navigate the Tennessee divorce process. Call (423) 299-4489 or contact us online.
---
How Our Chattanooga Divorce Lawyer Can Help
The divorce process can look quite different from family to family. For instance, a divorce in which the spouses agree on the terms of their agreement is often settled quicker than a divorce in which they disagree. Also, a divorce involving very little property is typically resolved easier than one containing many assets.
Our Chattanooga divorce attorneys offer assistance with a variety of divorce situations, including:
Our Chattanooga divorce law firm can also help with matters related to child support, child custody and modification of child custody and support. Regardless of the particular elements involved in your divorce, we are committed to helping you pursue the best possible outcome for you and your family. We will take the time to explain the process and your options, so that you can make informed decisions throughout the proceedings.
What Is the Divorce Process in Tennessee?
Once you and your spouse are ready to file for divorce, you'll need to decide which type of divorce to file for: an agreed divorce, a no-fault divorce, or a fault divorce.
An agreed divorce is a simplified divorce option for couples that meet the following criteria:
Either of you have lived in Tennessee for a minimum of six months;
You have no children together who are under the age of 18, disabled, or still in high school and you are currently not expecting a child;
Both of you want the marriage to end;
You don't own any buildings, land, or a business together;
You agree on alimony payments and how to divide your property and sign a "Divorce Agreement," which lays out the terms of the divorce.
If you meet these requirements, you can fill out the appropriate forms online and follow the instructions to get an agreed divorce in Tennessee.
However, if you don't meet the requirements for an agreed divorce, you can still get a no-fault divorce, which means you simply state that you and your spouse are incompatible.
The third option is a fault divorce, which involves claiming that one spouse's behavior caused the marriage to end, such as through adultery or abuse. This type of divorce can take longer to finalize, since you will need to prove to the court that this behavior occurred and that it led to the divorce.
Grounds for Divorce in Tennessee
In Tennessee, you can file for a no-fault divorce or a fault divorce (based on specific grounds). No-fault divorce cases can simply be based on "irreconcilable differences." In such circumstances, spouses are in agreement that their marriage has been "irretrievably" broken and the only resolution is divorce.
If the parties do not agree that they should get divorced, the spouse seeking the divorce will file based on "grounds." These can range from felony convictions to inappropriate marital conduct. Essentially, this would consist of any action that the other spouse takes and the spouse (who wants the divorce) deems inappropriate. Fault grounds include:
Adultery

Bigamy

Conviction of a felony that results in imprisonment of over one year

Abandonment for more than one year

Habitual drunkenness or drug abuse

Cruelty or abuse toward either spouse or minor children
Whenever possible, it is strongly encouraged to seek counseling before opting for decision in order to nurture your relationship if at all possible. Plus divorce proceedings are always lengthy and expensive. Therefore it is essential to consider the circumstances carefully before making a choice.
Filing the Forms and Papers
The forms you complete will likely differ depending on the type of divorce you're filing for. Once completed, you will need to make at least two copies of everything and take them to the clerk's office in the county where you and your spouse live, the county where your spouse lives now, or the county where you lived when you were separated.
You will also need to pay a filing fee, but if you cannot afford it, you may file a Request to Postpone Filing Fees and Order.
Once your divorce papers have been filed with the court, you will need to personally serve them to your spouse (but only for no-fault and fault-based divorces), and he or she will need to complete an Acceptance of Service for you to file with the court.
Lastly, you will need to appear in court for your final divorce hearing, during which the judge will need to approve your divorce. It is best if both spouses attend in case there are any errors in the forms, but only the filing spouse is required to appear.
Tennessee Divorce Residency Requirements
Tennessee law requires that you meet a residency requirement before you file for divorce - if you don't meet this requirement, your case may not be accepted or it may be dismissed. According to the law, the filing spouse must be a resident of Tennessee when the grounds for the divorce took place. If the grounds took place outside of Tennessee then one spouse must be a resident for at least six months before filing.
How Long Do You Have To Be Separated Before Divorce in TN?
There is no separation period required to get a divorce in Tennessee, unless you choose the "two years separation with no minor children" option as grounds for your divorce.
How Long Does a Divorce Take in Tennessee?
An uncontested, no-fault divorce generally takes anywhere from two to six months. If you don't have children, there is a 60-day cooling off period after your divorce has been filed. If you do have children, then the cooling off period is 90-days. A contested divorce, on the other hand, can last years - the average contested divorce typically lasts a year or more.
Can You Get Divorced While Pregnant In Tennessee?
Are you pregnant and considering a divorce in Tennessee? When filing for a divorce in Tennessee while pregnant, it is important to note that the court will take the unborn child into consideration. This means that the court will take into account the best interests of the child when making any decisions related to the divorce. This includes decisions about child custody and visitation, as well as any financial matters related to the divorce. It is also important to note that if you are pregnant and filing for a divorce in Tennessee, you may be eligible for certain benefits. These benefits may include medical coverage for you and your unborn child, as well as financial assistance for housing and other needs.
Protect Your Assets During Divorce
Divorce can be a complex and emotionally challenging process, especially when it comes to dividing assets. At Conner & Roberts, PLLC, our experienced Chattanooga divorce attorneys are here to help you navigate the division of property, finances, and other assets to ensure a fair and equitable outcome.
Here are some key considerations when it comes to protecting your assets during divorce:
Identify and value all marital assets: It's important to have a comprehensive understanding of all assets, including real estate, investments, retirement accounts, and personal property.
Consider the tax implications: Divorce can have significant tax consequences, so it's crucial to work with a knowledgeable attorney who can help you understand and minimize any potential tax liabilities.
Explore negotiation and mediation: Collaborative approaches such as negotiation and mediation can often lead to more amicable and cost-effective asset division agreements.
Protect your business interests: If you own a business, it's essential to take steps to safeguard your ownership rights and ensure the business's continued success.
Consult financial professionals: In complex asset division cases, it may be beneficial to seek guidance from financial experts, such as accountants or appraisers, to accurately assess the value of certain assets.
Trust Our Experienced Divorce Attorneys
Going through a divorce can be emotionally challenging and legally complex. At Conner & Roberts, PLLC, our experienced Chattanooga divorce attorneys are here to provide you with personalized legal counsel and guide you through the Tennessee divorce process.
Why choose our Chattanooga divorce lawyers?
Extensive knowledge of Tennessee divorce laws
Years of experience handling divorce cases
Compassionate and understanding approach
Strong advocacy for your rights and interests
Customized strategies for your unique situation
When you work with us, you can trust that we will listen to your concerns, answer your questions, and provide you with the guidance you need to make informed decisions. Our goal is to protect your interests and help you navigate the divorce process with as little stress as possible.
Whether you are facing a contested or uncontested divorce, child custody issues, or division of assets, our dedicated team is here to support you every step of the way. Contact our local Chattanooga divorce attorneys at Conner & Roberts, PLLC today to schedule a consultation and start your next chapter with confidence.
Contact a Local Chattanooga Divorce Attorney From Conner & Roberts, PLLC Today
Our clients' interests are always at the heart of what we do. Whether it is protecting your assets, obtaining a fair property division settlement, or making sure your children are taken care of, we work hard to achieve your goals. When you turn to our local Chattanooga divorce attorneys, we can make sure your case is handled properly from start to finish.
---
Call (423) 299-4489 today to schedule a free consultation with our compassionate Chattanooga divorce lawyers.
---
I would recommend them to any and everyone

Ashley W.

You need a team like Conner and Roberts

Shanna S.

"I would highly recommend Lisa Conner and her team to anyone that is going through a divorce. If your marriage was a mistake, I promise hiring her won't be."

Diane K.
Meet Our Attorneys
Serving Clients for Nearly Four Decades
Free Case Evaluation

To ensure that we are the right fit for your case our firm offers a free initial case evaluation.

Personalized Approach

No two cases are the same;  we ensure that each resolution is structured specifically to fit your goals.

Highly Experienced Attorneys

Our attorneys have nearly 4 decades of combined experience, helping clients find peace of mind.

Work Directly with an Attorney

When you work with our firm you will have direct access to your attorney every step of the way.
Your Next Chapter Starts Here
(423) 299-4489