Chattanooga Divorce Attorneys
Personalized Legal Counsel When You Need It Most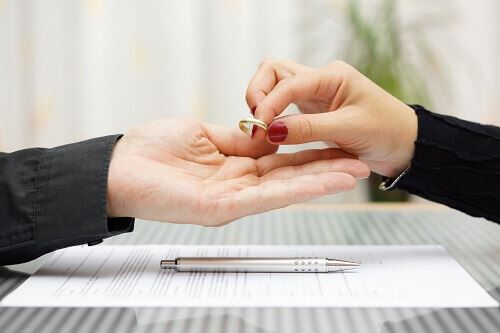 When a marriage ends, there are several things you have to consider regarding your future. The Chattanooga divorce lawyers at Conner & Roberts, PLLC are here to work alongside you to support you as you plan the way forward. The right path for you will depend on your personal circumstances and what matters most to you. We invite you to come in for a free consultation so we can discuss your goals and help you understand your rights and options.
Contact us now to learn about how we can help you navigate the divorce process.
Our team can help put you on the right track. Call (423) 299-4489 or contact us online now to put our nearly 40 years of combined experience to work for you.
Our Divorce Services
The divorce process can look quite different from family to family. For instance, a divorce in which the spouses agree on the terms of their agreement is often settled quicker than a divorce in which they disagree. Also, a divorce involving very little property is typically resolved easier than one containing many assets.
Our divorce attorneys offer assistance with a variety of divorce situations, including:
Our team can also help with matters related to child custody and modification of child custody and support. Regardless of the particular elements involved in your divorce, we are committed to helping you pursue the best possible outcome for you and your family.
Tennessee Divorce Residency Requirements
Tennessee law requires that you meet a residency requirement before you file for divorce - if you don't meet this requirement, your case may not be accepted or it may be dismissed. According to the law, the filing spouse must be a resident of Tennessee when the grounds for the divorce took place. If the grounds took place outside of Tennessee then one spouse must be a resident for at least six months before filing.
How Long Does a Divorce Take in Tennessee?
An uncontested, no-fault divorce generally takes anywhere from two to six months. If you don't have children, there is a 60-day cooling off period after your divorce has been filed. If you do have children, then the cooling off period is 90-days. A contested divorce, on the other hand, can last years - the average contested divorce typically lasts a year or more.
Contact Conner & Roberts, PLLC Today
Our clients' interests are always at the heart of what we do. Whether it is protecting your assets, obtaining a fair property division settlement, or making sure your children are taken care of, we work hard to achieve your goals. When you turn to our Chattanooga divorce attorneys, we can make sure your case is handled properly from start to finish.
Call (423) 299-4489 today to schedule a free consultation with our compassionate divorce attorneys.
Chattanooga Divorce Lawyers

Chattanooga Divorce Lawyer

Lisa Conner
Meet Our Attorneys
Serving Clients for Nearly Four Decades