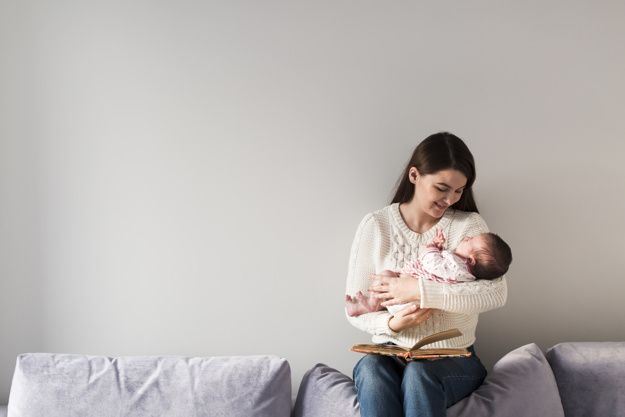 Taking care of your children after the divorce is a noble, but very hard thing to do. You become the one who takes most of responsibilities since your children live with you. However, this includes not only psychological, but material and financial aspect. That's why child support can be a rescue for your kids. However, sometimes it happens that the amount of child support is insufficient.
Are you disappointed with your child support? Do you find it challenging to make ends meet with your current amount? Fortunately, the modification is possible, though only if your situation meets the qualifications.
Occasionally there are life events that might be grounds for customizing the kid support plan you currently have with your previous partner. Under Tennessee regulation, a modification might be warranted in case when substantial changes in your conditions take place. If this is true for your children living circumstances, you simply have to submit a Supplemental Petition to Modify Child Support with the court, specifying the modification and what exactly has changed.
Generally, there are three aspects that can be considered to be significant to justify the modification of child support:
Change in Income
Change in Parenting Time
Change in Expenses
It is necessary to note that all of these changes must be long-lasting and can not be volunteer by either mother or father.
Change in Income
If your or your former spouse income earnings increases or lowers considerably, that might call for the adjustment  of the amount of child support being paid. Yet this could only occur if the rise or decrease can significantly influence the paid amount – 15% or $100 higher than what was previously paid.
In a circumstance in which you lose your work or your pay is cut substantially, if you're the paying parent, the amount of child support you pay would be reduced. However, this also pertains to a situation when a custodial parent was promoted and now getting much higher salary. Conversely, if you're the paying side and your earnings enhances substantially, you could be bound to pay even more. The situation would certainly coincide if the custodial parent was fired or needed to take a considerable pay cut.
If you have any suggestions that your ex-partner's income has risen, you have a right to request the exchange of income information. If you are working with an attorney, then discuss your options for obtaining income information early in the child support modification process.
Change in Parenting Time
According to to Tennessee family law, parenting time is a very important aspect than can also effect the amount of the child support. If your ex-spouse is not spending the determined and agreed by both of you number of days with the child, you may claim for the increase of payment.
However, don't forget that life is unpredictable and we all have problems. The noncustodial parent could miss a day or two of parenting time because of work, sickness, or some special event / emergency. But often people simply don't use the time allotted because it was their own lifestyle choice. Of course, nothing can compensate a child the absence of attention from the mother or father, but at least higher child support will improve his/her life conditions.
Change in Expenses
If a child's or children's requirements have actually altered due to a certain expense-related factors like health problems, child support could likewise be changed. Some of these factors include a change in health insurance premiums (for either the child or parent), an increase or decrease in alimony, and an increase or decrease in the cost of work-related childcare.
emotionally draining as well.
For parents who may be struggling with child support details, this whole process can be emotionally exhausting. Conner & Robers, PLLC, can help you realistically convey your reasons for a modification while portraying why the change will be made in the best interests of your children. We are committed to building a persuasive case supported by facts, and we will work closely with you to develop that strategy.
Just schedule a free consultation regarding your challenging family law matters.