Chattanooga Property Division Lawyers
Experienced Representation From a Chattanooga Property Division Attorney to Protect Your Future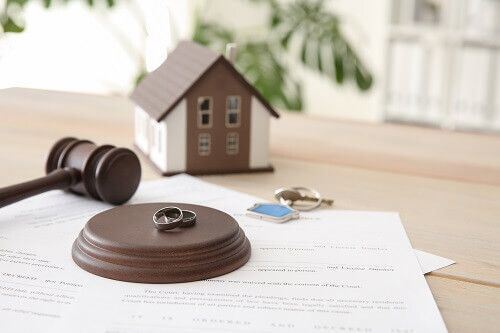 The manner in which your property is divided during a divorce will greatly affect your future. With an experienced Chattanooga property division lawyer from Conner & Roberts, PLLC representing your interests in property division, you can feel confident about your future.
---
Contact our Chattanooga property division attorney today by calling (423) 299-4489 or filling out our online contact form. We offer free initial consultations and flexible payment options.
---
Advocating for Your Rights & Interests During Divorce
With nearly 40 years of combined legal experience, our trusted family law firm represents men and women who are facing property division and other divorce matters in Tennessee. Our Chattanooga property division lawyers provide knowledgeable legal advocacy throughout all stages of dividing property, assets, and debts.
Legal Standards for Property Division in TN
In the state of Tennessee, when it comes to property division during a divorce, the court system follows the rules given by the law. This process includes an equitable distribution of the assets each party has acquired during the marriage. Generally speaking, this is not an equal split between the two parties. Instead, their individual contributions to the marriage in terms of income and possessions are considered first before making a final decision on how to divide these assets appropriately. Additionally, due to Tennessee's status as an "alienation of affection" state, clients should be mindful that a judge may factor in any infidelity or misconduct when it comes to making decisions concerning Tennessee property division.
Is Tennessee a 50/50 Divorce State?
When it comes to divorce, Tennessee may seem like a tricky state to navigate through. The popular term "50/50" divorce state refers to the equal distribution of assets during separation proceedings. While Tennessee is not officially a 50/50 state, it does follow equitable distribution laws. Equitable means "fair," rather than to a 50/50 split of property, assets, and debt. To put it simply, not every piece of marital property will be shared between divorce parties and sometimes a court may decide to give the whole asset to one spouse.
---
Consulting with an experienced Chattanooga property division attorney can help ensure a smooth and fair divorce process.
---
Tennessee Property Division Process
The property division process in TN includes:
Identifying the assets: Defining the property, assets, and debts attributed to each spouse. When necessary, our Chattanooga property division attorneys can assist in identifying hidden assets when one spouse may be withholding financial information.
Categorizing separate and marital property: Marital property is any property that was acquired by either spouse throughout the course of the marriage. Separate property is that which was acquired prior to the marriage or through gift or inheritance during the marriage.
Asset valuation: Marital property and assets will be appraised and a value assigned.
Property and asset distribution: The spouses will be awarded property and assets, including the marital home, real estate property, vehicles, investments, cash, retirement accounts, family-owned businesses, and other items.
Types of Assets in a Tennessee Divorce
The main question that arises during the divorce process is the question of dividing assets. This could be property or any other valuable thing you think should be divided fairly between two former partners. However, it depends on whether these assets are communal (marital) or separate.
What Are Separate Assets in Tennessee?
When it comes to divorce proceedings in Tennessee, it's important to understand which assets can and cannot be divided. Generally, the funds, residential properties, financial investments, heirlooms, or various other possessions you own independently are not eligible. This non-marital property may include assets acquired prior to marriage or through inheritance or gifts. However, even marital property may not be divisible in certain circumstances, such as when it is legally protected by prenuptial or postnuptial agreements. Additionally, assets obtained by one spouse through illegal activities, such as embezzlement or fraud, are usually not eligible for division.
Any kind of possessions used for both you and your spouse (such as a car, retirement accounts, etc.) or bought through shared accounts, even if bought by you, will be considered marital assets. In addition, debts also could be separate, such as student loans or credit card debts you had prior to marriage.
How Is Property Divided in a Divorce in Tennessee?
Under Tennessee legislation, the court takes into consideration following aspects in dividing communal property:
Time spent in marriage;
The age, physical and also psychological health, professional skills, employability, earning capability, estate, financial liabilities as well as needs of each of the parties;
Whether one party obtained any tangible or intangible contribution from another party in terms of education, training or increased earning power;
The capacity of each party for future acquisitions of capital assets as well as income;
The contribution of each party to the purchase, conservation, recognition, devaluation or dissipation of the marital or separate property, including the contribution of a party to the marriage as a homeowner, wage earner or parent, if each partner has actually fulfilled its role; (who contributed more, who played the marital role more, and why);
The worth of the separate assets of each party;
The estate of each party during marriage;
The financial situations of each party at the time the division is to come into effect;
The amount of social security advantages available to every partner; as well as.
Other essential factors to consider the equities between the parties.
Tennessee regulation takes into consideration each spouse's separate property and, if one spouse has significantly more assets, the other partner is most likely to be awarded a greater division of marital property.
Is Inheritance Marital Property in Tennessee?
In Tennessee, inheritance is typically considered to be separate (non-marital) property, even if it was received during the marriage.
Mortgages in Divorce & Property Division
Divorce can be a complicated and emotional process, and when it comes to mortgages, things can get even more complicated. In Tennessee, mortgages are handled differently depending on how the property was titled and how the divorce decree is written. If the mortgage is in both names, both parties are equally responsible for paying it. However, if one party is awarded the property in the divorce, they may be responsible for refinancing the mortgage solely in their name. It's important to work with our experienced Chattanooga property attorneys to carefully review all documents and agreements to ensure a fair and equitable division of assets and debts. While it may seem overwhelming at first, understanding how mortgages are handled in divorce can help you make informed decisions and navigate the process more smoothly.
Call Our Chattanooga Property Division Attorney Today
Few proceedings during divorce are as troublesome as trying to ensure that both parties receive a fair share of marital property. Without the right representation on your side, you could suffer consequences years down the road that could have been remedied up front. At Conner & Roberts, PLLC, our Chattanooga property division lawyer can help you plan effectively to avoid some of the common mistakes couples make during divorce.
---
Schedule your free consultation with our Chattanooga property division attorneys now by calling (423) 299-4489.
---
I would recommend them to any and everyone

Ashley W.

You need a team like Conner and Roberts

Shanna S.

"I would highly recommend Lisa Conner and her team to anyone that is going through a divorce. If your marriage was a mistake, I promise hiring her won't be."

Diane K.
Meet Our Attorneys
Serving Clients for Nearly Four Decades
Free Case Evaluation

To ensure that we are the right fit for your case our firm offers a free initial case evaluation.

Personalized Approach

No two cases are the same;  we ensure that each resolution is structured specifically to fit your goals.

Highly Experienced Attorneys

Our attorneys have nearly 4 decades of combined experience, helping clients find peace of mind.

Work Directly with an Attorney

When you work with our firm you will have direct access to your attorney every step of the way.
Your Next Chapter Starts Here
(423) 299-4489