Chattanooga Property Division Lawyers
Experienced Representation to Protect Your Future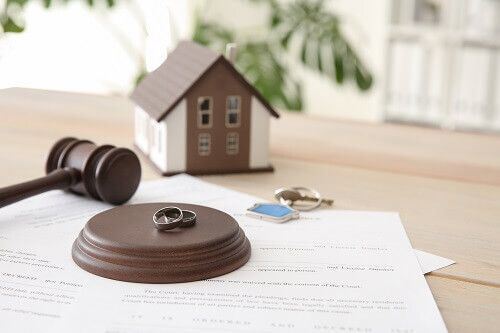 When a married couple goes through a divorce in Tennessee, their property is divided per the state's "equitable distribution" laws. Equitable means "fair," rather than to a 50-50 split of property, assets, and debt. The manner in which your property is divided will greatly affect your future. With an experienced Chattanooga property division lawyer from Conner & Roberts, PLLC representing your interests in property division, you can feel confident about your future.
Contact our firm today by calling (423) 299-4489 or filling out our online contact form. We offer free initial consultations and flexible payment options.
Advocating for Your Rights & Interests during Divorce
With nearly 40 years of combined legal experience, our trusted family law firm represents men and women who are facing property division and other divorce matters. We provide knowledgeable legal advocacy throughout all stages of dividing property, assets, and debts.
The property division process includes:
Identifying the assets: Defining the property, assets, and debts attributed to each spouse. When necessary, our attorneys can assist in identifying hidden assets when one spouse may be withholding financial information.
Categorizing separate and marital property: Marital property is any property that was acquired by either spouse throughout the course of the marriage. Separate property is that which was acquired prior to the marriage or through gift or inheritance during the marriage.
Asset valuation: Marital property and assets will be appraised and a value assigned.
Property and asset distribution: The spouses will be awarded property and assets, including the marital home, real estate property, vehicles, investments, cash, retirement accounts, family-owned businesses, and other items.
Call Our Firm Today
Few proceedings during divorce are as troublesome as trying to ensure that both parties receive a fair share of marital property. Without the right representation on your side, you could suffer consequences years down the road that could have been remedied up front. At Conner & Roberts, PLLC, our team can help you plan effectively to avoid some of the common mistakes couples make during divorce.
Schedule your free consultation now by calling (423) 299-4489.
Property Division

Divorce

Lisa Conner - Divorce
Meet Our Attorneys
Serving Clients for Nearly Four Decades