Chattanooga Personal Injury Lawyers
Fighting to Ensure Your Fair & Full Compensation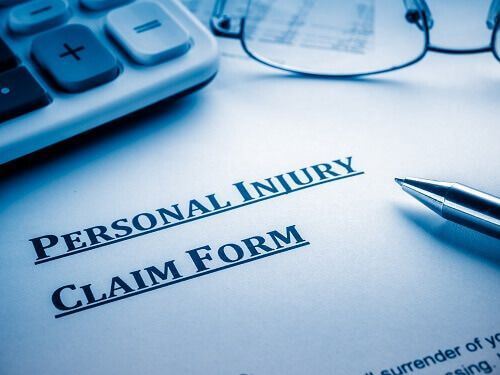 When you are hurt because someone else fails to exercise caution, it feels frustrating. Suddenly, you have to recover from injuries you didn't cause, taking up valuable time and often costing thousands of dollars in medical bills. Let the Chattanooga personal injury lawyers at Conner & Roberts, PLLC help you fight for the compensation you need to get better. We offer free consultations, and we want to be the compassionate advocate you need to obtain the best outcome for your situation.
Call (423) 299-4489 now or contact Conner & Roberts, PLLC online to discuss your case with a Chattanooga personal injury attorney.
Cases We Handle
Accidents can happen to anyone at any time. When they do, having the right representation can make all the difference in whether or not you are fairly compensated for the damages you sustain. In most cases, the other party in your personal injury case will be an insurance carrier. These companies are staffed with large legal team intent on ensuring one thing—paying as little as possible in a damage settlement. Our goal at Conner & Roberts, PLLC is to make sure you get everything you are owed.
Our firm handles personal injury cases involving accidents such as:
Tennessee's Personal Injury Statute of Limitations
If you have been injured due to someone else's negligence, contact us as soon as possible to protect your rights. Tennessee is one of only a handful of states that has a one-year statute of limitations for personal injury claims. That means you have only one year from the date of the accident to file a claim against the other person or entity. There are only a few exceptions to this timeframe. Most other states allow between two and four years to make a claim.
The purpose of the statute of limitations is to ensure that claims are made in a timeframe that preserves reliable evidence, including witness testimony. The time limit also keeps potential plaintiffs from holding the possibility of a lawsuit over someone's head indefinitely.
Compensatory and punitive damages are possible in Tennessee personal injury cases. Compensatory damages cover such costs as lost wages, doctor bills, hospital bills, and pain and suffering. Punitive damages are only awarded when the defendant is found to have acted maliciously, intentionally, fraudulently, or recklessly. Punitive damages are capped at two times the compensatory damages or $500,000, whichever is more.
Taking the Next Step in Your Case
In the days following an accident, it is important that you do not make any agreements with an insurance carrier. In many cases, these companies will be the first to call and console you, offering a settlement as a way for you to recover and move forward. What they don't tell you is that these settlements are the lowest amount they can legally pay. Our firm can help you know what to do after an accident so you get the best outcome for your situation.
Call (423) 299-4489 now to speak with our Chattanooga personal injury attorney.
You need a team like Conner and Roberts

Shanna S.

"I would highly recommend Lisa Conner and her team to anyone that is going through a divorce. If your marriage was a mistake, I promise hiring her won't be."

Diane K.

Most importantly, great at communicating and keeping me up to date!

Carla W.
Meet Our Attorneys
Serving Clients for Nearly Four Decades
Free Case Evaluation

To ensure that we are the right fit for your case our firm offers a free initial case evaluation.

Personalized Approach

No two cases are the same;  we ensure that each resolution is structured specifically to fit your goals.

Highly Experienced Attorneys

Our attorneys have nearly 4 decades of combined experience, helping clients find peace of mind.

Work Directly with an Attorney

When you work with our firm you will have direct access to your attorney every step of the way.
Your Next Chapter Starts Here
(423) 299-4489