Chattanooga Car Accident Lawyers
Helping You Obtain a Fair Settlement for Your Recovery
A car accident can devastate your life and the lives of your loved ones. When you have been seriously hurt, you need Chattanooga car accident lawyer who will fight for your maximum recovery so that you can concentrate on healing from your injuries. At Conner & Roberts, PLLC, our personal injury team is committed to helping you understand your rights and obtaining the maximum compensation for any physical, financial, and emotional damages you have suffered.
Schedule a free consultation with Conner & Roberts, PLLC today. Call (423) 299-4489 or contact our firm online.
Aggressively Fighting for Your Rights
With nearly 40 years of combined legal experience, Attorneys Amelia Roberts and Lisa Conner understand the legal obstacles you may be facing if you have been hurt in an accident along U.S. Highway 64, Interstate 75, 24, or any other Tennessee roadway.
Conner & Roberts, PLLC, has successfully represented our clients in several types of car wreck cases involving:
Head-on collisions
Rear-end collisions
Side-impact collisions (T-bone accidents)
Rollovers
Multiple car pileups
Alcohol-related accidents
Building a Strong Case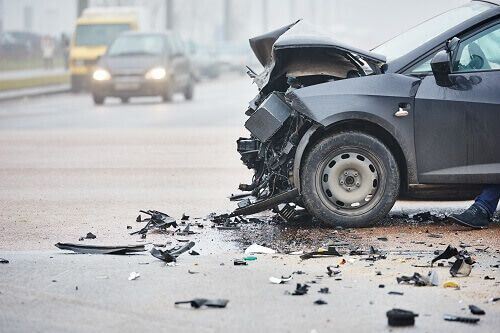 It is important to uncover the cause of the accident and demonstrate the fault of the other party. As your advocates, we will work with industry experts such as accident reconstructionists, investigators, and medical professionals to gather evidence that supports your case. In cases of intentional or reckless conduct such as DUI or distracted driving, we will fight for punitive damages in addition to compensation for your medical bills and pain and suffering.
If we cannot reach a fair negotiated settlement, we will aggressively litigate your case in court so that you obtain the full compensation for your losses. We have achieved favorable results in both state and federal courts.
While no amount of financial compensation can erase the event that caused you or your loved one trauma, it can help lift the financial burden of the associated medical expenses and other damages you have suffered.
Let Conner & Roberts, PLLC, help you obtain the results you need in your auto accident case. Call (423) 299-4489 today.
Meet Our Attorneys
Serving Clients for Nearly Four Decades