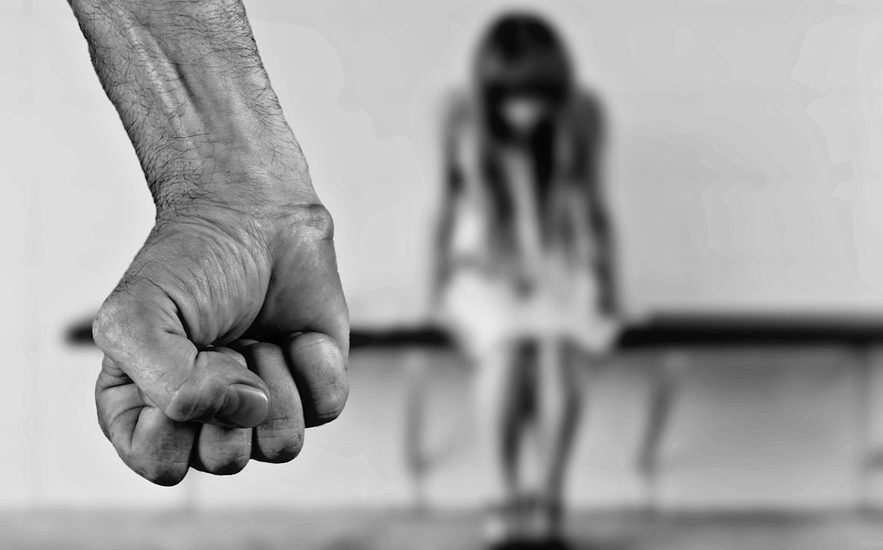 Behind closed doors, or hidden beneath a blanket of silence, domestic violence poisons the lives of an approximated four million individuals every year– the frustrating majority of them women– and impacts increasing circles of millions a lot more: relatives, children, friends, and employers.
Studies show that physical violence occurs at least once in two-thirds of all marriages, and also about 95% of the victims of domestic violence are women. About 40% of all physically abused children have actually additionally observed physical violence between their moms and dads. Later such kids may become violent themselves. And the cycle proceeds. Thankfully, there's something you can do about it. learn more about domestic violence myths here.
According to Lisa Conner and Amelia C Roberts —  "An essential thing a victim of this kind of misuse could do is find the courage to start acting."
Don't Become a Deadly Statistic
Some individuals really feel as if they just can not deal with the legal system because of the abuse they've suffered. Some women, for example, decide to solve the problem by moving away from their kids instead of referring to the attorney. And only after being abused again they realize this wake-up call they need to act.
If Your Spouse is Violent, Take Immediate Action
Conner & Roberts are especially clear on this point – call the authorities if required. When you're secure, get in touch with the domestic violence relief agency in Chattanooga. They can give you advice and direct you to a safe shelter.
If You Fear for Your Safety, Leave your house; Otherwise, Talk to a Lawyer First
As we learned, violence could be an ongoing danger, any place you are. Which is why, if your spouse is violent, you have to take all steps required to ensure your and your children safe. Just after you're secure is it time to focus on legal problems.
As a whole,  you could leave the house together with your kids and not come back, unless a court order directs you otherwise.  However, in some circumstances, it could not be wise to leave your home without speaking to an attorney. It may affect your alimony situation, and if you leave the house you may not be able to come back until a court divides the property.
This process will certainly take a long period of time, and you may not end up with possession of the house after the residential property has been divided. The best suggestions? Stay in your house until you discuss the matter with a legal representative if it's safe for you. As Conner & Roberts cases illustrate, victims of abuse don't always have the ability to make this choice–sometimes getting out is the only safe option.
If Warranted, File Criminal Charges
Tennessee law should be on your side. If you are attacked, there are several criminal activities your abuser can be charged with, for example, Rape and Sexual Offense, Assault, Domestic Criminal Trespass, Communicating Threats, Stalking or Harassing Phone Calls. Conner & Roberts recommends contacting the police immediately.
Civil Courts Is Your Advantage
The civil code can also offer some relief. "In many cases," says Lisa Conner, "it's feasible to obtain a court order without the typical notification requirements, so you can get possession of your house, car and temporary custody of your children; the order may additionally offer that your spouse should stay away from you as well as the kids. And if your partner goes against such an order, he will be arrested. And from a legal perspective, you ought to make use of whatever tools are necessary to protect yourself and your kids.
Prepare a Complete Complaint
A domestic violent complaint has to include all the facts,  not just state the result of the physical violence. The facts you present are most compelling to the court when the acts occurred recently or over a period of time, and when they're as specific as possible.
Get Familiar With the Domestic Violence Act
Under Tennessee Domestic Violence Act,  domestic violence is specified as attempts to cause or intentionally causing bodily injury, and placing a person in fear of 'imminent serious bodily injury' by threatening the use of force. The law protects people both in and out of wedlock — so you don't need to be presently married to be protected. A dating relationship, for these objectives, includes charming participation over time and also on a continual basis.
The Act has also modified the way to protect males, females, children and provides a quick method for separating a spouse from his or her abuser.
When it Comes to Filing a Complaint, You could "Do it Yourself"
You can file the complaint forms yourself just after referring to Clerk of Superior Court. However our attorneys warn you – these forms should not be used if custody, child support or alimony are at issue because they don't allow for solid claims to be made in those areas.
Lawyers also can use these kinds or write could write up custom-tailored problems. Moreover, if you suffered abusive behavior from your partner, you may feel physically and emotionally exhausted. Not every person wants or has to manage their very own legal documents. It takes a specialist that could walk you through the procedure.
Find the Right Solution
This strengthens a central message that Amelia C Roberts and Lisa Conner want to make clear —  "There's no ideal solution for everybody in such a situation. Whether you have a limiting order against your abuser or another kind of court order, the Domestic Violence Act enables judges to authorize a range of protections."
These consist of:
Giving you possession of the home and excluding the other party from the household
Evicting your spouse and assisting you in returning to your home
Requiring your spouse to provide alternate housing
Ordering support payments for you and/or your children
Determining possession of personal property
Granting temporary child custody
Issuing orders to refrain from violence or harassment
A catchall provision which allows the court to 'grant any protective order or approve any consent agreement to bring about a cessation of acts of domestic violence.'
Know What Protective Orders Can as well as Can't Do
Despite a wide range of securities, there are still some things protective orders cannot do. They will run out at the end of a set duration, not greater than a year. There are no exemptions to this regulation, however, you could ask for revival for up to one more year.  In addition, copies of the order have to be released to each party in addition to the Chattanooga police department — and it's up to you or your attorney making sure this gets done. As long as police want or attempt to assist, some points are beyond their control. The most effective safety order ever drafted is no good unless there's some follow-through. We find that victims who try to handle legal things themselves sometimes get to this point and don't realize there's more they need to do
If you are a victim of domestic abuse and you are interested in filing for divorce in Tennessee, contact our Conner & Roberts Attorneys immediately.