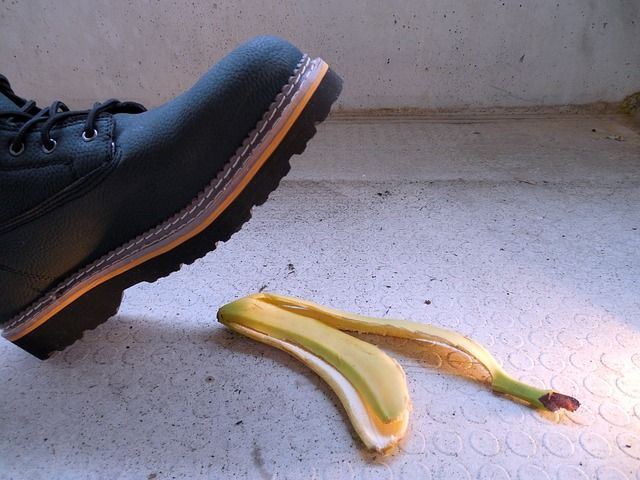 Slip and fall claims are usually based on a negligence and premises liability theory. That is, the owner of the territory has a task to keep the facilities in a manner that is safe for visitors. Failure to discharge these obligations could lead to liability for injuries that happen as an outcome of the unsafe building conditions.
There are various factors to consider when checking out interior vs. outside slip and fall claims. For indoor ones, the factors below are usually taken into consideration:
Floors: They should be clean and free of oils, liquids and any other substances or particles that could create a slip and fall accident. This is specifically true for service establishments such as restaurants where food and beverages are offered.
Stairs: Stairs need to be well preserved, with handrails as well as warning signs uploaded. Likewise, service establishments have to be handicap-accessible at all levels.
Elevators and escalators: These are a common cause of slip and also fall injuries. These mechanical installments must be kept in functioning order and free from any kind of debris or items sticking out from underneath the machinery.
For outdoor slip and fall claims, the following aspects may be considered:
Weather conditions: Snow, rainfall, sleet, or hail can make outdoors surface areas slippery. Specifically, ice can trigger very serious slip and also fall injuries.
Lighting conditions: Because of poor lighting one can hurt oneself.
Parking garages as well as parking lots: These could collect grease and oil from automobiles, which could create slip and falls. Irregular pavements could also be a factor.
Sidewalks: Improperly maintained sidewalks, driveways, or various other areas can make the owner to be liable. Nonetheless, if the are does not belong to an owner, this person does not bare any responsibility for it.
Therefore, in any type of slip and fall case, the court has to take a look at a number of different elements to figure out whether the owner of the facilities can be held liable for others' injuries sustained by a slip and fall.
Is Responsibility the Same for Indoor and Outdoor Slip and Fall claims?
As stated, the owners of the premises is typically just accountable for those areas that they specifically manage. For indoor claims, these normally include common areas such as hallways and passageways. For outside claims, the owners are usually only responsible for the property that they really have (that is, within the property boundaries). Sidewalks and streets are normally preserved by the city or local municipal government. Nonetheless, there could be grey locations below, for example, when part of the owner's property is expanding off into public locations (like a branch or overhang of a roofing). Thus, courts will certainly assess whether the owner of the properties actually managed the area where the slip and fall happened, as well as whether they should have done anything to avoid it. Generally talking, it's usually easier to find the owner liable for indoor slip and fall injuries as opposed to outdoor slip and fall injuries.
Do I Need an Attorney for a Slip and Fall Claim?
The difference between indoor vs. outdoor slip and fall claims can be huge. Lakota Denton has a great article on slip and falls on a commercial property. In most cases, it's necessary to hire a lawyer for help with a slip and fall claim. Whether you're the victim or the owner of the premises, you'll be needing the expertise and input of a lawyer.
We invite you to contact Conner & Roberts, PLLC, today at (423) 299-4489 to schedule a free consultation regarding your serious slip-and-fall injury. We represent individuals, families, and businesses in the Tennessee Valley and throughout eastern and middle Tennessee. Our law office hours are Monday through Friday from 8:30 a.m. to 5 p.m., and evenings and weekends by appointment. All of our personal injury cases are taken on a contingency fee basis. The initial consultation is free and there are no up-front costs to you. We do not collect our fees until your case is settled or won in court.