Chattanooga Bankruptcy Lawyers
Get Started Down the Path to Financial Freedom With Help From a Chattanooga Bankruptcy Attorney
Has your debt gotten out of hand? Are you burdened by the constant pressure of not being able to pay back what you owe? Conner & Roberts, PLLC understands the challenges you are facing. Our Chattanooga bankruptcy attorneys are here to help you learn about your legal options for debt relief.
Call (423) 299-4489 today or contact us online to find out how we can help you take back control of your finances.
How Our Chattanooga Bankruptcy Lawyer Can Help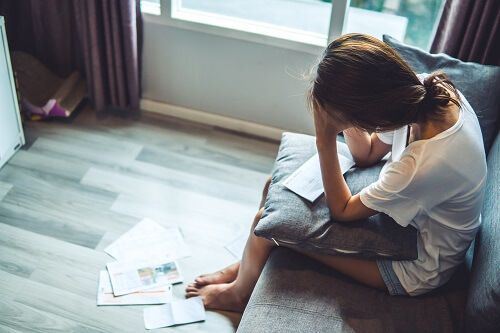 Life is full of circumstances that are out of our control. If you have found yourself buried under a pile of debt, you deserve a second chance at financial freedom. When all other debt relief options fail, filing for bankruptcy may be your only option. The good news is that it works.
At Conner & Roberts, PLLC, our experienced Chattanooga bankruptcy attorney has helped many individuals and families successfully navigate the bankruptcy process. We have assisted clients in getting their bills discharged, receiving bill extensions, preventing foreclosure, and stopping creditor harassment.
Our debt relief services include:
Benefits of Filing for Bankruptcy
Our Chattanooga bankruptcy attorneys can help you:
Eliminate most or all of your debts.
Stop foreclosure on your home.
Prevent your car from being repossessed, or have it returned if it has already been repossessed.
Stop debt collection harassment.
Restore or prevent termination of utility services.
Challenge the claims of creditors who are trying to collect more than you owe.
Bankruptcy Myths
The thought of filing for bankruptcy can be daunting, especially if you have heard rumors about how bankruptcy will ruin your financial standing forever. That is simply untrue, and our knowledgeable and experienced Chattanooga bankruptcy attorneys at Conner & Roberts, PLLC, would like to dispel the other bankruptcy myths and misconceptions you may have heard. Lawyers Amelia Roberts and Lisa Conner can assist you in understanding the bankruptcy process, its benefits, and how it will affect your life, as well as clear up any concerns you have, such as:
If I file a Chapter 7 bankruptcy, I won't be able to keep my house or car. In many instances, you will be able to keep your property. If you are current on the house and car payments but are overwhelmed by unsecured debts (such as unpaid credit cards bills), you are often able to "reaffirm" the secured debt, such as a car or house, and continue to make the payments and keep the property while erasing your unsecured debts.
My credit will be ruined forever if I file for bankruptcy. False. There are a number of banks that offer secured credit cards for as little as $200 just after bankruptcy, which can help to re-establish credit. After some time, the credit limit is increased above the secured amount. Further, two years after a bankruptcy discharge, debtors are eligible for mortgage loans on terms on par with those of others with the same financial profile who have not filed bankruptcy. The fact that you filed for bankruptcy will stay on your credit report for up to 10 years, but each year after you have filed for bankruptcy, it has less of an effect on your credit rating.
I have already filed for bankruptcy; I can't file again. Depending on the type of bankruptcy you filed in the past and how long it has been since you last filed, you may, in fact, be able to file bankruptcy again.
Bankruptcy is expensive. Bankruptcy does not have to be expensive. Conner & Roberts, PLLC, can help you find debt relief for as little as $0 upfront. Our firm is committed to offering reasonable rates and payment plan options to make sure the help you need is affordable for you.
Does Bankruptcy Clear Tax Debt?
If you are able to meet certain conditions, you may be able to clear both state and federal tax debts. These conditions include:
The tax assessment must be 240 days old, at the minimum
All tax debts must be at least 3 years old, any new debts will not be considered
All tax returns must have been filed on time. If you file a false return or evade taxes, then you may be disqualified from clearing them through bankruptcy.
Outlying all income and property taxes. Any other taxes including payroll, employment, sales, etc. will not be considered.
Can Medical Bills be Cleared in Bankruptcy?
Yes, you are able to discharge medical debt as long as the treatment and bills occurred before you filed for bankruptcy. Chapter 7 bankruptcy can allow an individual to clear the majority of their medical debt as long as they make an income below the state median or pass a "means test". Chapter 13 bankruptcy allows for someone to pay off their debt while at the same time keeping ownership of their property.
Contact Our Chattanooga Bankruptcy Lawyers
Contrary to some bankruptcy myths, filing for bankruptcy is not the end – it is the beginning of a chance at financial stability. At Conner & Roberts, PLLC, Chattanooga bankruptcy lawyers want to help you achieve relief from your debt.
Begin your journey today by scheduling a free consultation to come in and speak with a skilled Chattanooga bankruptcy attorney. We can take the time to analyze each factor of your debt and help you create a customized solution to achieve the results you need.
To schedule your free consultation, contact us at (423) 299-4489 now. We look forward to helping you get back on track.
I would recommend them to any and everyone

Ashley W.

You need a team like Conner and Roberts

Shanna S.

"I would highly recommend Lisa Conner and her team to anyone that is going through a divorce. If your marriage was a mistake, I promise hiring her won't be."

Diane K.
Meet Our Attorneys
Serving Clients for Nearly Four Decades
Free Case Evaluation

To ensure that we are the right fit for your case our firm offers a free initial case evaluation.

Personalized Approach

No two cases are the same;  we ensure that each resolution is structured specifically to fit your goals.

Highly Experienced Attorneys

Our attorneys have nearly 4 decades of combined experience, helping clients find peace of mind.

Work Directly with an Attorney

When you work with our firm you will have direct access to your attorney every step of the way.
Your Next Chapter Starts Here
(423) 299-4489