Chattanooga Bankruptcy Lawyers
Get Started Down the Path to Financial Freedom With Help From a Chattanooga Bankruptcy Attorney
Has your debt gotten out of hand? Are you burdened by the constant pressure of not being able to pay back what you owe? Conner & Roberts, PLLC understands the challenges you are facing. Our Chattanooga bankruptcy attorneys are here to help you learn about your legal options for debt relief.
Call (423) 299-4489 today or contact us online to find out how we can help you take back control of your finances.
How Our Chattanooga Bankruptcy Lawyer Can Help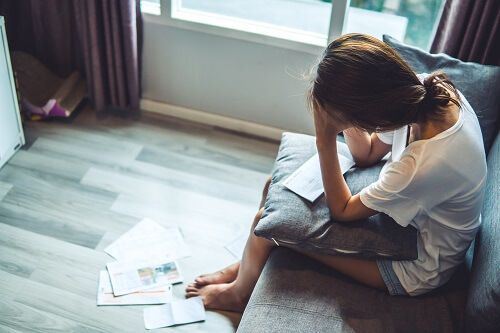 Life is full of circumstances that are out of our control. If you have found yourself buried under a pile of debt, you deserve a second chance at financial freedom. When all other debt relief options fail, filing for bankruptcy may be your only option. The good news is that it works.
At Connor & Roberts, PLLC, our experienced Chattanooga bankruptcy attorney has helped many individuals and families successfully navigate the bankruptcy process. We have assisted clients in getting their bills discharged, receiving bill extensions, preventing foreclosure, and stopping creditor harassment.
Our debt relief services include:
Benefits of Filing for Bankruptcy
Our Chattanooga bankruptcy attorneys can help you:
Eliminate most or all of your debts.
Stop foreclosure on your home.
Prevent your car from being repossessed, or have it returned if it has already been repossessed.
Stop debt collection harassment.
Restore or prevent termination of utility services.
Challenge the claims of creditors who are trying to collect more than you owe.
Contact Our Chattanooga Bankruptcy Lawyers
Contrary to some bankruptcy myths, filing for bankruptcy is not the end – it is the beginning of a chance at financial stability. At Conner & Roberts, PLLC, Chattanooga bankruptcy lawyers want to help you achieve relief from your debt.
Begin your journey today by scheduling a free consultation to come in and speak with a skilled Chattanooga bankruptcy attorney. We can take the time to analyze each factor of your debt and help you create a customized solution to achieve the results you need.
To schedule your free consultation, contact us at (423) 299-4489 now. We look forward to helping you get back on track.
Amelia Roberts- Chattanooga Bankruptcy Attorney

Chattanooga Bankruptcy Law Firm

Chapter 7 vs 13 Bankruptcy
Meet Our Attorneys
Serving Clients for Nearly Four Decades